Why Deep Clean Your Hoboken NJ Home With Non-Toxic Products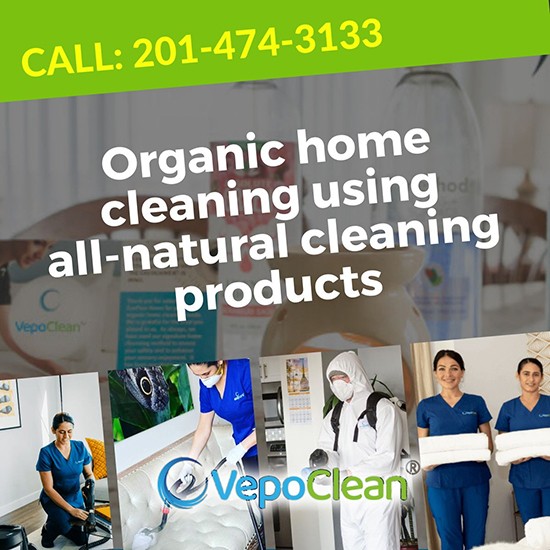 It's always good to be home, isn't it? Arriving at your Hobeken NJ home or apartment is one of the best feelings in the world. It is where you leave your problems by the door, become free of inhibitions, and unwind. It is home, sweet home!
Like all things you cherish, a house must also be cared for. Every homeowner has a responsibility to keep the house a clean and safe space for all of its residents. After all, a clean house is a happy house. But what if it isn't actually that immaculate?
If you regularly clean your home, you might think that you have a charming house that's free of any bacteria and viruses. Don't be mistaken! It takes more than just mopping and vacuuming to sanitize a home thoroughly. Occasional deep cleans are crucial to ensure that no dirt goes unnoticed.
Why Wiping and Dusting Aren't Enough
Wiping the dust off your furniture, sweeping away dust bunnies, and taking out the trash are good ways of maintaining your house's cleanliness, but they are not enough to free your home from bacteria. If you want an immaculate home, consider having it deep cleaned regularly.
Deep house cleaning is more rigorous than regular cleaning—it covers every nook and cranny and ensures that no filthy elements are left behind. However, you can't use just anything to clean. The American Lung Association recommends that homeowners avoid cleaning with household products containing Volatile Organic Compounds (VOCs) and other toxic substances.
Local cleaning expert Boris Ostrovsky, director of home cleaning service for VepoClean Home & Apartment Cleaning Services in Hoboken NJ and surrounding area, adds that "avoiding a few home cleaning staples like brooms and filter vacuums and instead employing an approach that minimizes dust and allergen recirculation is the best way to ensure a clean and healthy space in which to live."
Here are some ways deep cleaning with these standards can improve your home life:
Fresher Air
If you've been sneezing and coughing more often than before, it's most probably because you have poor indoor air quality. A home filled with dust can affect your family's health. However, so can chemical-laden cleaning products that put your lungs through unnecessary stress! Deep cleaning with non-toxic products and technology dramatically improves the indoor air quality of your home. No more polluted air!
Less Stress
The interior of your house reflects what you feel, so if things are looking a little messy, chances are you're rarely in a good mood. Being around a healthy and pleasant environment can reduce stress and improve your overall mental health. Knowing that your home has been cleaned with non-toxic products will give you added peace of mind, knowing your loved ones can freely breathe the clean air.
No More Pests
You never have to be wary of those things that go bump in the night ever again. Deep house cleaning can get rid of the spiders, roaches, and rats that lurk within the corners of your home. Some owners think that non-toxic cleaning products can't keep the pests away, but this isn't true. Ants, roaches, and other similar pests usually invade a space that is unclean and poorly kept. While a major pest infestation should always be addressed by a specialized pest control service, you can avoid these infestations in the first place just by keeping a clean and well-maintained home!
Tastier Dishes
The gunk in your microwave, the rust on your stove, and the mold in your dishwasher can affect how you cook your food. The key to delicious food is to make it with love, but because of all the annoying dirt that's difficult to get rid of, it might be hard to get the recipe right.
Toxic products shouldn't be anywhere near your home—and even less in the kitchen! With non-toxic products, you'll have peace of mind knowing your loved ones won't be ingesting any chemicals that went astray.
Conclusion
As a homeowner, you have a great responsibility to ensure that your house remains a clean and safe environment. However, toxic cleaning products can do just the opposite. With natural cleaning products, you boost not only your physical and mental health but also the well-being of those around you! If you think you can't deep clean your house alone, you can always contact professional house cleaners to help.
Live a cleaner and healthier life with VepoClean! A trusted home cleaning and maid service provider in Hoboken, NJ, VepoClean uses all-natural cleaning products and technology that disinfects and purifies your air. Their hand-picked staff will ensure that you go home to a clean and happy house every day. Enter your zip code to get started on booking a clean!