12 Professional Office Cleaning Benefits for Your Business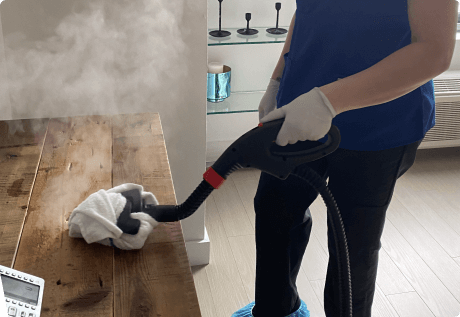 If you want your business to thrive, take care of your employees and the healthy environment in the office. 
By hiring commercial cleaning services, you'll keep your workplace clean and professional morale of your employees high. You'll also reduce the chance of respiratory health problems and prevent the spread of bacteria and viruses during the flu season.  This leads to improving productivity and saving your business time and money.
In this article you will find 12 benefits of hiring professional office cleaning services, and why you should consider investing in expert cleaning and disinfecting from reputable companies such as VepoClean, for example.
Deep & Regular Office Cleaning Services and Why Every Business Needs One
A Positive & Professional Appearance
If you want to make a good impression on your clients, the appearance of your office matters.  So, you've invested thousands of dollars into your office equipment and countless hours hiring and training your staff.  You have a great product.  Now it's time to convince your Clients that you are truly the best company to do business with.  To make a good first impression, having a clean and tidy office space is vital. 
Improve Your Staff Morale
With working from home becoming a new norm, many in the workforce dread coming to the office even more. You can contribute to changing this attitude and enhance your staff's morale by showing that you are eager to create healthy and clean working environments for them. 
Working in a comfortable and clean office inspires and motivates employees to perform better and, as a result, elevate your company brand. When you hire professional office cleaners, you inspire and motivate your employees to do their job more efficiently.
Helps With Better Work Productivity
If you fail to provide adequate cleaning for your office space, it will get dusty and cluttered, increasing the probability of staff errors, failures, and fatigue.  Staff may even be forced to perform cleaning chores themselves, disturbing them from their direct duties. This will likely distract them and impact their productivity.  Hiring a trusted professional cleaning service to clean after hours is a good business decision.
Safer Work Environment
An office can indeed be a dirty place. Research has found that the keyboard is 20,000 times dirtier than a toilet seat. All those crunchy snacks or an occasional coffee spill on your keyboard may create a perfect environment for bacteria growth. Thus, regular office cleaning is vital for the employees' health and low rate of absence.
Long Term Cost Savings
Many companies perform only basic cleaning and use old equipment and wrong cleaning techniques that may even damage sensitive surfaces. A good professional office cleaning service will deep clean your office for the peace of mind that all the hard-to-reach areas, carpets and furniture are properly sanitized and in better condition. Your company will benefit in the long term.
Higher Quality Cleaning
Professional cleaning companies have efficient cleaning systems and tested methods that enable the cleaners to get the job done fast and in an efficient manner. While regular cleanings on a periodic basis is a great idea, occasional office deep cleanings are vital. Trusted professional commercial cleaning companies will offer not only basic solutions, but will provide deep cleanings of carpets, upholstery, and hard-to-reach areas. 
Professional Tools and
Cleaning Materials
Professional cleaning companies use various tools and cleaning products for each type of job, taking care of your office, thus minimizing any chance of damage to the surface.  As a rule of thumb, a cleaning company will supply its team with advanced tools, equipment, and cleaning products; so you don't have to buy any on your own.
Experience with Commercial Projects
Companies that engage with commercial cleaning services are usually well experienced within this space. These professional cleaning companies usually properly train, vent, and in the case of VepoClean Cleaning certify their employees on various cleaning methods and equipment use.
Choose a company that obliges its cleaning staff to undergo regular training sessions that help them stay up-to-date on latest industry trends and strategies. 
Can Work Around Your Requirements 
When you shop for a professional office cleaning service, you should ask your prospects for a deep office cleaning checklist.  You should always be able to tailor this list for your specific needs.
Security of a Contract
Once you do you due diligence and feel fairly comfortable hiring a specific professional office cleaning service, you should ask for a contract that includes a statement of work and responsibilities of each party.  Also, make sure that the company is properly insured.
Green Cleaning
Nowadays, lots of professional cleaning companies support the "green" movement. The company you choose should offer a green cleaning service at least as an option and should be familiar with green cleaning methods.  Should you require disinfection and if you're very specific that disinfection should be chemical-free, we suggest that you check out Steam Vapor Disinfection.
Protecting Your Workplace Now
Now, as we are in the middle of a pandemic, we should protect the offices from the spread of the virus. Now is the time to consider hiring professional office cleaners with the expertise in sanitizing and disinfecting with residual efficacy.
Professional COVID-19 Cleaning for Businesses
Good, reputable companies such as VepoClean, will provide you with explanations and options for various COVID-19 remediation services.  For example: