Your Essential Guide for Deep Cleaning Your Home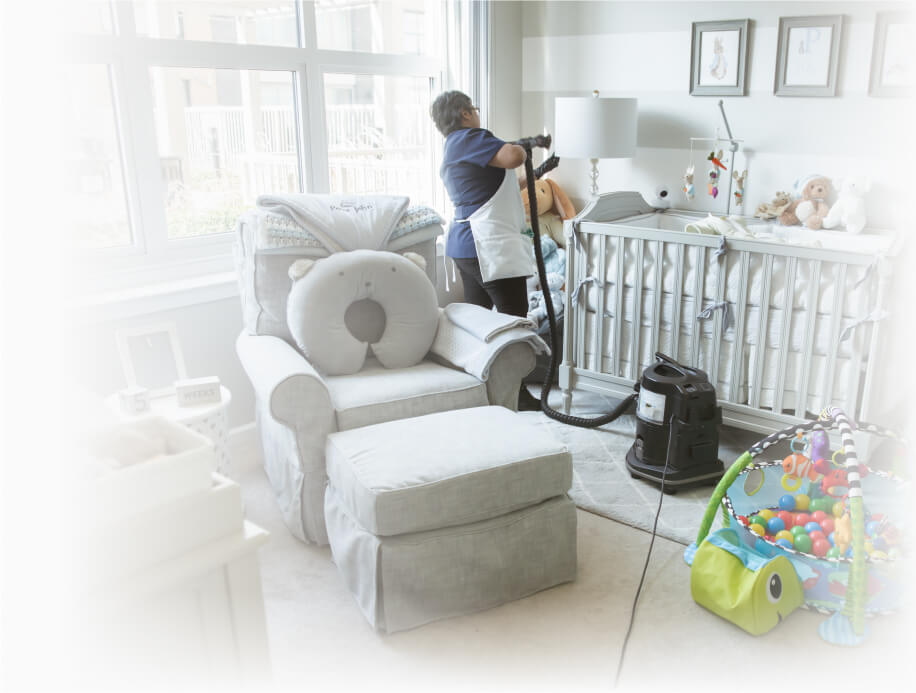 Deep cleaning your home, in Hoboken NJ or anywhere else, can be overwhelming, especially since it's often seen as one big task. When thoroughly cleaning a house, it's useful to divide the job down into smaller, more doable activities to prevent feeling overwhelmed.
We've broken it down into six stages in this post that you may use for your spring or fall cleaning routine. You'll have a clean house in no time, without the added worry and effort.
1. Remove the Clutter
Start your deep cleaning routine by getting rid of clutter. Any apparent clutter that does not belong in the room should be relocated or, better yet, removed completely. With the excess items kept or discarded, it will make your deep house cleaning a lot simpler and easier.
2. Start from the Top
You should clean hard-to-reach surfaces first, including the ceiling, ceiling trim, and ceiling light fixtures. A clean microfiber mop or a duster with a telescopic handle is the ideal tool for these surfaces. All you need is a spritz of water on your mop to wipe those surfaces clean.
3. Clean the Walls and Windows
You may now work your way down. Clean your walls, baseboards, and the rest of the trim. Use warm water combined with a dab of dish soap to clean surfaces closer to the floor. For your windows, vacuum the sills and tracks first before spraying them with glass cleaner. Let the cleaner sit for a minute before you wipe it down with a squeegee. If you have blinds or shades, just use the brush attachment on your vacuum. Finally, fluff your curtains in the dryer and clean the rods before rehanging them.
4. Do Some Dusting
Wipe off any remaining hard surfaces, such as wood furniture, shelves, built-ins, and kitchen counters, using a soft cloth and furniture cleaner and polish. Put a clean cotton tube sock on your dominant hand to dust surfaces while moving things out of the way with the other hand for an extra quick clean. Also, don't forget to dust your electrical devices, frames, and other decor.
5. Clean the Floor
To clean your floors correctly, you'll have to move the furniture. Start vacuuming first to get rid of any dirt. Afterward, if you have a hard floor, use a microfiber mop and a surface-specific cleaner to clean it. But if you have a carpet, it would be best to hire a professional carpet cleaner.
6. Have a Room-to-Room Checklist
Each room in the house is cleaned in a unique way. For example, in the bedroom, you must launder the beddings, clean the mattress, and tidy the closet. Meanwhile, in the bathroom, you have to wipe the tiles clean, get rid of odor, and remove mold buildup. Make sure you have a clear list of what you want to accomplish in each area before moving on to the next to make things simpler.
Conclusion
Keeping the house clean is one of the most tried-and-true methods of ensuring that it is a pleasant place to live. Aside from that, it has several advantages, including eliminating bacteria and viruses, preventing bug infestations, and enhancing the general quality and look of your house. Yes, it's possible to do extensive cleaning on your own. However, if you don't have time or simply don't have the energy, hiring a home cleaning service might make a significant difference.
At VepoClean Hoboken, we provide professional house cleaning in New Jersey. Our certified cleaning experts are equipped with state-of-the-art technology to produce results that you never thought possible. With our service, you will surely come home happy every time. Book a service today!