How to Get Rid of Your Dog's Unpleasant Odours at Home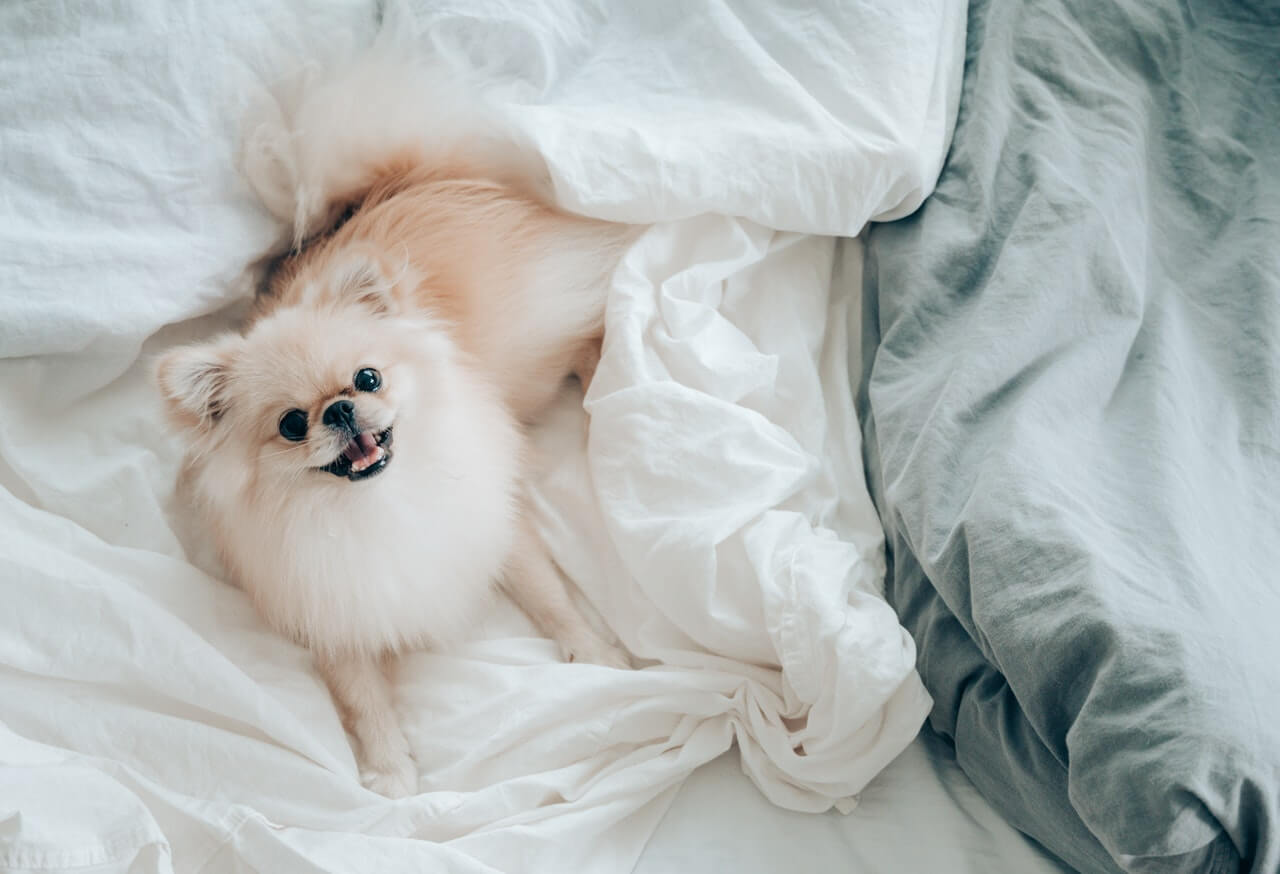 As much as we all love our little pups, they tend to make a lot of mess and leave distinctive scents that are less than pleasant. You don't really want people to come into your home and immediately get slapped with a face full of dog smell. As a matter of fact, you likely don't want that for yourself either.
Thankfully, there are various apartment cleaning techniques you can use to keep your space smelling fresh. Even your dog will thank you for it!
Use Baking Soda on Carpeting and Fabric
Your carpets and fabric suffer the most when it comes to dogs leaving behind a trail of unwanted smells. 
In the business of professional cleaning and housekeeping, a common trend we see is the presence of odor issues caused by household animals oily coats, as well as litter boxes and pet urine accidents. In fact, about a fourth of carpet odors come from pets.
Baking soda is one common approach used to absorb the smells your dog has left behind. You can sprinkle it around the areas they frequent and on their blankets and toy area. If you can, leave it overnight to let it absorb the odors properly, then, you need to vacuum it up right away the next day with a high-filtration vacuum to prevent pulling the baking soda through the vacuum and back into the air in your home.
If the odor is urine or just too intense of an animal smell, anything you can load in your laundry is best to clean that way and for the rest, you will likely need professional cleaning help.
Aerate Your Home
Airing out your apartment is always a great idea. You don't have to have a huge apartment to do this either. All you need to do is open your windows for a few hours to let enough air circulate. 
The smells have a chance to waft out, and you welcome fresh air into your house. It's recommended to do this even if you aren't having troubles with pet odors. The American Lung Association notes that proper ventilation is important for lung health, as pollution builds up indoors without the circulation of fresh air.
Wash Dog Toys and Bedding
Washing dog bedding and toys is a task that's simple enough. Just take them to the washer and use a detergent that doesn't contain any perfumes. Laundry detergents can be used in hot water easily, and they won't leave any scent behind.
However, it's best not to use fabric softener. This will just leave behind a different scent, which could potentially upset your dog. For toys that aren't fabric, you can soak them in water with some dishwashing liquid, then rinse and dry them after.
Give Your Dog Regular Baths
Regular baths are probably the easiest way to keep your dog smelling fresh. You can find a good dog shampoo or organic soap that is animal-safe. Be cautious about scents that could upset your pup or have harsh chemicals that could irritate them.
Get your dog used to baths by making it a fun time and giving them treats after their bath. A monthly bath should be good, though you'll obviously have to give them one if they get dirty in some mud or any mess.
Make sure you dry them properly so that you don't get the dreaded wet dog smell all over the house. Ostrovsky notes that a lot of the scents that get trapped in the carpeting and fabrics found in the home are usually more pervasive because of the wetness and humidity they are subjected to.
Put Up an Air Purifier
Air purifiers offer a great way to tackle the specific scents your dog leaves behind. Leave them on with your windows closed so that they can circulate the indoor air until it's completely purified.
This helps neutralize a lot of smells in the home. Pair this with a deep house cleaning, and you should be free of mysterious odors from unknown sources.
Conclusion
With these tips, you should be able to keep your place clean and smelling fresh. Just be careful with the material you use when eliminating odors because dogs can be sensitive to new scents and shifts in the smells around them.
VepoClean (EcoPure) Home & Apartment Cleaning Services Hoboken is an expert in ultimate carpet and upholstery solutions. They pride themselves in understanding the need for a cleaner, healthier life no matter how unique one's home might be. Contact them at (201) 474-3133 or visit their website to get apartment cleaning in Hoboken.
Whether you have pets or not, if you need a good home or apartment cleaning in Hoboken  to keep your place dust, dirt and odour free, give us a call today!