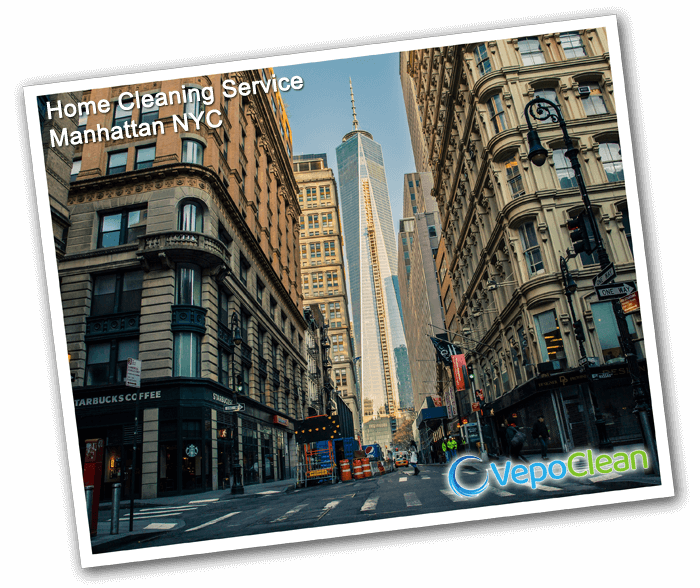 VepoClean Offers Eco-Friendly Home and Office Cleaning Services in Manhattan
The most famous city in the world, Manhattan is a place for those with big dreams. It's not called "the City of Dreams" for nothing – it has everything from educational institutions to parks that are loved by locals, as well as international visitors alike! At VepoClean we are known to provide our discerning Manhattan residents and property owners with the finest in housekeeping, apartment cleaning, and deep cleaning maid services. We treat every job with care and efficiency, knowing that each client that comes to us has individual expectations and needs when they hire a maid service. Our team works hard to be the best in the business at customer service and communication, so that you can feel rest assured and taken care of when our professional maids arrive at your home.
We understand that life in Manhattan can be busy, which is why VepoClean offers a well rounded set of services from move-in/move-out cleanings to a deep house cleaning regardless of occasion. The city of New York is an amazing place that has something for everyone. From a diverse and incredible restaurant scene, to iconic attractions on every street, when you step into Manhattan it is easy to see why so many people feel like it's the centre of the universe. For the residents, Manhattan is a bustling city to call home full of culture, great food, and incredible historic sights and parks to see throughout your busy day.
The professional cleaners at VepoClean are committed to providing a service that will leave your home feeling refreshed and clean. Our cleaning technology is water based, making it eco-friendly and gentle on those suffering with allergies, so you don't have to worry about harmful chemicals in the air while we're working on your space. Additionally, our training program ensures that each cleaner understands exactly how best to care for a specific type of flooring or furniture material–so every detail gets special attention!