Our Guide to Cleaning Your House: 4 Factors to Consider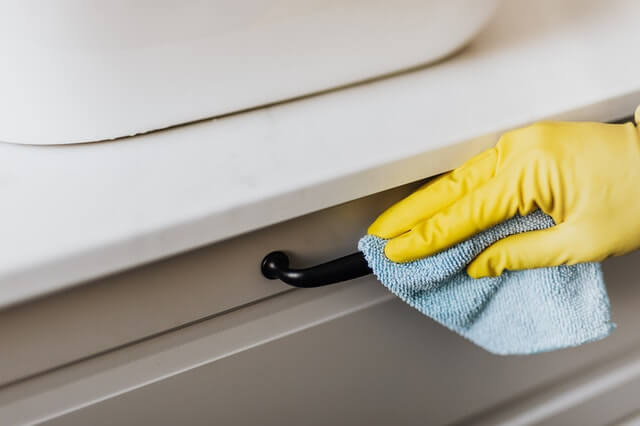 No one likes living in dirty, unkempt environments, especially if you've paid a significant amount to live in your house. However, many people simply don't have enough time in their hectic work week to buckle down and scrub their house until it's sparkling clean, which is why they turn to a home cleaning service instead. These cleaning professionals know the most efficient ways to keep the dust and germs at bay, ensuring your home smells and stays fresh.
Still, deep house cleaning is effective only when the house is clear of its occupants. After all, it's hard to mop floors that people keep walking on, whether to grab a snack from the fridge or wash their hands. As such, you'll have to consider many factors when having your house cleaned so you can settle on a schedule that works for you best. Here are four of them: 
How Frequently You Want Your House Cleaned
Most people want their house cleaned once a week. Sometimes, they dump all their chores on the weekend or distribute them by day, such as Mondays for sweeping and mopping and Tuesdays for cleaning the bedrooms. However, if you're a stickler for hygiene and sanitized environments, you may want to have your house cleaned twice a week. This arrangement can be difficult if you have a large family, but it ultimately depends on your schedule and if you can shuttle everyone out the door while house cleaning services are doing the work.
Your Budget for Hiring Cleaning Services
Your home's size will decide how much cleaning services will cost, although it is also up to you to figure out how often you want deep house cleaning done. VepoClean doesn't lock clients into a contract, which means you can cancel recurring cleanings any time as long as you do so 24 hours before the next scheduled appointment. Given our no-obligation services, you can enjoy a regularly cleaned home even on a strict budget.
Your Willingness to Clean Between Services
Depending on how many people you have in your household, you may have some time to clean parts of your home in between professional cleaning services. For example, you can enlist their help to do some simple surface cleaning from time to time, which usually takes only a few minutes. However, if you work 80 hours a week, your free time becomes even more precious, so you may want to leave all cleaning to a professional service instead. However, if some pockets of free time open up every so often, you can opt for bi-weekly or even monthly cleaning services instead.
The Level of Cleanliness You Want
If you still aren't sure about the ideal schedule to fit your cleaning needs, start with monthly cleanings. As the weeks progress, you'll begin to observe patterns in your schedule, such as your availability to sweep and mop between professional cleanings. If you start to wince at the state of your kitchen and bathrooms and look forward to the arrival of your professional cleaners, then you should switch to bi-weekly or weekly cleanings. That way, you can also determine the level of cleanliness you want for your home, and you're free to adjust the level and frequency with VepoClean's service.
Conclusion
The beauty of entrusting deep house cleaning to professional providers is that you don't have to worry about squeezing these chores into your busy schedule. In fact, you can even time your errands with home cleaning services and return to a home that's beautifully spic and span. By considering these four factors, you'll nail down an ideal cleaning schedule that works best for you, your budget, and your household.
VepoClean is a cleaning service in Hoboken offering premium quality home cleaning for as low as $80. Our hand-picked staff with Cleaning Academy certification ensures only the most thorough service, regardless of your home's size. Fill out our book online form today to start enjoying a cleaner, fresher home!