When to Hire a Professional House Cleaner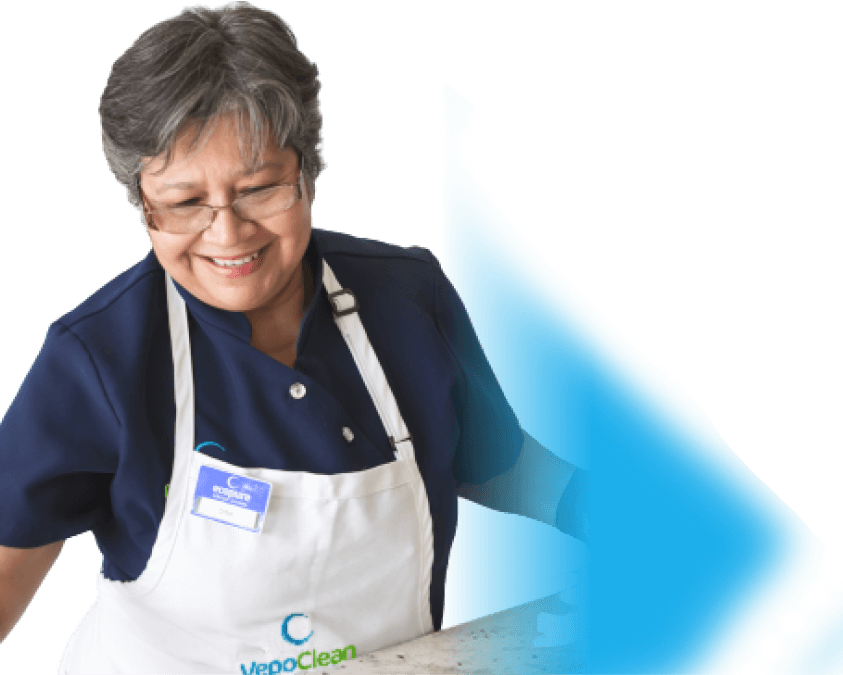 Quite often we underestimate the importance of regular cleanings and postpone them until it's too late, as your space may become infected with bad bacteria, viruses, and pests. Hiring a professional house cleaner may relieve the headache.
If you're not sure whether hiring a cleaning person is the right solution for you, we've gathered some advice and the list of benefits of hiring a house cleaner.  We will explain why hiring a house cleaner instead of doing everything on your own may be a better option. We will also touch on how to hire a cleaning person that will meet your needs and expectations.
Advantages of Hiring Professional Cleaners
Immaculate
Result
s
Keeping your house sparkling clean should be the mission of each cleaning company. Therefore, they design systems and plans for cleaning each type of space and surface. They should train and incentivize house cleaners to provide excellent results meeting unique requirements of each client. 
Some good reasons why a good cleaning company provides excellent results in most efficient matter are:
Professional cleaning services can get the cleaning done a lot faster than you could on your own due to a pre-designed step-by-step cleaning plan, and tried-and-tested cleaning methods. 

Professional cleaners are trained and educated to clean every nook and cranny using the right cleaning products for different surfaces.

Usually, a team leader is responsible to assign cleaning areas and chores to staff to ensure that all areas are properly cleaned and disinfected. Team leader should then perform quality checks.

Finally, nowadays, there are advanced cleaning equipment and tools for each type of job. If you choose the right company, you don't have to buy any cleaning supplies or specific cleaning tools.
Note: 
Some professional cleaning companies offer various special services such as:
Antimicrobial fogging with EPA-registered household disinfectant – a great solution for difficult-to-reach places such as the ventilation system.  Steam Vapor disinfection – a water-based and chemical-free disinfecting method, which is very effective against hazardous viruses such as SARS-CoV-2.
A More Sanitary Living Environment
During the virus outbreak and flu season, disinfection, and cleanliness are of paramount importance to protect your family, friends, and employees. That is when the professional cleaning and disinfecting services come in handy.
The Tasks You Usually Avoid Will Be Handled
There are some unpleasant chores like cleaning a spilled-stained rug, hard water stains in the toilet, or getting rid of the stain on your couch that reeks of pet odor. There are many other cleaning tasks we quite often postpone and avoid doing. Professional cleaners can not only provide a deeper cleaning than you can, they can also clean all those tough spots you dread cleaning the most. So, you can do something which is really important to you and that you really enjoy doing like spending time with your friends and family, working, working out, or just watching TV.
Efficient Cleaning Systems
A good professional cleaning company invests in efficient cleaning methods, ongoing employee training and certification.  Their employees know how to manage their time to get the best results possible. They are well-trained on the right cleaning methods to achieve immaculate results.
Save Time
Cleaning can take the entire weekend, which doesn't sound cool at all. We all want to have some time for ourselves at least on the weekend. By hiring experienced house cleaners you trust, you can get out of the house and spend your time in a much more productive way doing various things you enjoy.
7 Signs It May Be Time to Hire a Professional Cleaner to Clean Your Home
When you have a busy schedule and it's hard to free up some time, cleaning might not be on the list of high priorities, so your space may get extremely dusty and dirty. In this case, it makes sense to ask for help and hire house cleaners to maintain your space in good condition.
These are the main signs, you might need the help of professional cleaners:
Lots of clutter, piles of laundry and dirty dishes

You can't find things you're looking for

Accumulation of dust in corners and hard to reach areas

Visible stains on carpet, floors, furniture

Frequent sickness 

Difficulty breathing, dust allergies, and bad mood

Bad

smell

and/or

pet odors
An unpleasant musty odor can be a sign of mold in your house, which may lead to allergic reactions, irritations of nose, throat, and eyes, cause or aggravate respiratory problems, such as asthma.
What You Should Know Before Hiring a Professional Cleaning Service
So, how to hire a house cleaner that will do the job diligently and won't surprise you with extra fees. Here are some tips that will help you.
Read Reviews, Especially Negative Reviews
It's ok if the company has several bad reviews, all people are different and have different requirements and expectations. Analyze bad reviews to understand whether they reflect the genuine nature of the service provider.
Get Referrals from Friends and Relatives
Ask your friends and family about the cleaning services they use. It may give you an inside into the quality of the cleaning services the company provides.
Analyze the Professionalism of the Website and Information
A professional company will provide all the necessary information on their website:
Types of services, cleaning methods, products and equipment

Pricing for all the cleaning tasks

Terms and conditions, affiliations and accreditations

Certifications and guarantees

Testimonials 
Investigate Due Diligence and Training Practices
Trusted cleaning companies will have well-trained and certified cleaners. You should be able to get acquainted with service provider's due diligence practices and whether they provide one-time or ongoing training for their staff. Good companies have documented and on-going training. If you pay for professional cleaning services, you want your house to be cleaned quickly and properly without damage to the property.
Ask About Tools and Products
Every house has its unique needs. For instance, if you have pets and kids, you might need some specific products for a deep clean of carpets, removing the stains and pet odors. Buying everything on your own can be pricey and time-consuming. Good companies will bring their own tools.
Define the Scope & Clarify Rates
So, how much is it to hire a house cleaner? The prices may vary based on type of cleaning, the size of space, and its complexity. Initial cleanings may also cost more than recurring services.
Cleaning companies may charge per project, per hour or by a number of cleaners. In order to avoid some extra fees, ask them to define the scope of work, types of cleaning tasks, and provide price quotes. It is completely normal if they provide quotes in range, since they may not know exactly how long the cleaning will take.
Do not fall for unreasonably cheap quotes as the service may be epic disappointment.
Ask About the Insurance and Workers Compensation
A good company must provide insurance COI upon request. The rates of cleaning companies that have insurance are higher, yet it gives security and peace of mind. When hiring house cleaners of uninsured companies, you have to be ready to pay out of your own pocket in case of any damage. Think twice before dealing with a company without insurance.
Clarify About Quality Assurance and Guarantees
Professional cleaning companies always perform regular quality checks to satisfy the needs of the client. It is good to ask whether there is a cleaning leader responsible for quality assurance, what methods employees use to measure quality, weather they mail surveys, or do follow up calls.
Be Aware of the Cancellation Policy
Anything can happen, so you'll have to cancel or reschedule cleaning. A good cleaning company will have 24-hour free cancellation policy. If you cancel within 24 hours, you may incur a late cancellation fee.
If you need help with cleaning your house, don't hesitate to contact VepoClean team. We'll gladly answer all your questions and make your house clean and germ-free.

Schedule Cleaning Right Now