Why real estate agents should hire a house cleaning service?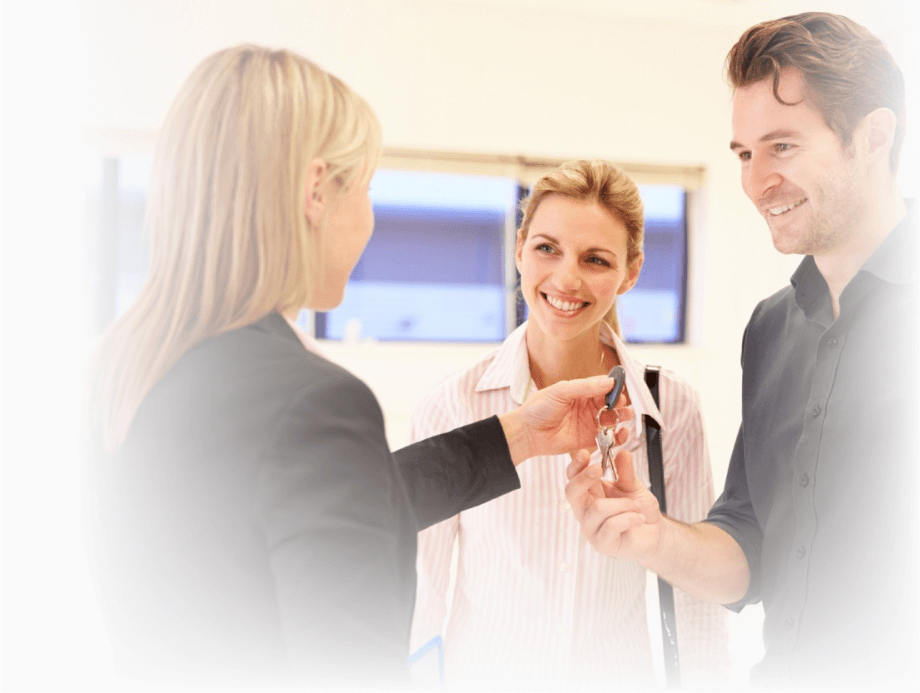 Real estate is still a hot market with great competition and numerous opportunities. If you're looking for a way to give your business a boost, it is vital not only to invest in effective marketing strategies but into the cleanliness of the house you are selling. 
By hiring professional home cleaning services, you can make a house look more appealing to potential customers, get more offers, and increase sales. Below are the main benefits of hiring professional cleaning services for real estate agents and home sellers.  You will be surprised by how much difference it could make.
Why Hire a House Cleaner Before Listing a Home?
You Only Have One Chance to Make the First Impression
The first impression is always important when you're trying to sell a property. Statistically, you have only 7-10 seconds to make a positive impression on the potential buyer.  Decision is made that quickly.  Therefore, make sure to get the house ready before showing it to the prospective buyers.  Every buyer walks into a home hoping it is as new as possible.  By making it super clean, you have a better chance to to appeal to buyer's possitive emotions.  The cleaner the property, the better the home looks during visits and on pictures as well.  You will always have a better chance of making a sale. 
Professional house cleaners can cover all the areas and professionally prepare the property for a showing. 
The Right Professionals Know How to Do a Thorough & High-Quality Clean
If you do it yourself, there will be spots and areas that you might not notice while cleaning, unless you too have a system, of course.   Generally, if you want to deep-clean a house for sale, it is better to trust this job to certified and experienced cleaners that use top-notch equipment, EPA-registered, and eco-cleaning solutions.  Most importantly, the ones with a good system.
Professional house cleaners are trained to pay attention to every little detail, thoroughly cleaning all the areas, including the main entryway, bedrooms, hallways, kitchen and all the appliances, all the floors, baseboards, windows, and doors. 
When hiring professionals, also inquire about carpet cleaning, furniture, and upholstery cleaning, pet odor removal, and disinfecting services.
Reduce Time on the Market
Requesting cleaning services before showing the house to the potential buyer and increasing the chances of quicker sale may help reducing the amount of time your home is listed. 
When the house is sparkling clean, the buyer will definitely take it into account, and your chances to sell the house will increase. The quicker you close the deal, the less time you lose, and the less stress you're going through waiting for the offer and dealing with potential buyers of the property.
You May Loose Money
Quite often the customer will try to negotiate the price of the property if it doesn't look clean and well-maintained. In other words, you may lose a great amount of money or at least more than you would pay for hiring real estate house cleaning services.
If the house is properly cleaned and looks well maintained, at least the client will not be able to levarage that fact in negotiation with you.  As a result, by investing in real estate spring or deep cleaning, and satisfying your buyer's needs, you may save both your time and money.
Schedule Cleanings as You Wish
Flexible schedule tailored to your needs is another big benefit of hiring a real estate cleaning company. When the house is listed for a sale, several potential buyers may visit the house every day. The property may get dusty and dirty quite fast.  Buyers rarely take off their shoes when touring your property.  You're likely a busy professinal.  Hiring professional house cleaning help while you're running your other chores is an excellent business decision.
You never know which buyer will convert, so making a good impression on all of your prospective buyers is important.  By having regular cleanings scheduled, you will increase your chances. Professional cleaners can help you maintain the house in a perfect state throughout the entire selling process. 
Also, if the buyer wants to move in as soon as possible, you can schedule a move-in cleaning. The buyer will appreciate such a gesture, and you'll build a great reputation.
It's Convenient
Finally,  hiring real estate cleaning services is quite convenient. You can simply relax or work on converting or generating your leads knowing that the house is always ready for showing. You don't have to worry about the cleaning process, buying equipment, cleaning, and disinfecting products. All you would have to do is to schedule cleaning with your trused partner when it's suitable for you.
Just make sure to  discuss all the details of  real estate cleaning contracts in advance:
Look through the

real estate cleaning checklist

Request additional cleaning services such as carpet cleaning and disinfecting

Confirm the time and date of regular cleaning appointments
If You are a Real Estate Professional
Technically you can clean the house on your own without assistance from professional cleaners. So why not do all the cleaning on your own? 
You should be busy with other tasks and strategies trying to attract more potential customers and sell a house as soon as possible. It will be a busy time and you're not likely to have some spare time for a deep clean.   
Even if you dedicate a lot of time to preparing your property for showings, you might not know all the real estate spring cleaning tricks and won't be able to clean it as properly as professional cleaners do. Cleaning real estate properties is not easy and it could get a little bit challenging for you to achieve the required levels of cleanliness.
At VepoClean we use state-of-the-art equipment, high-quality products, and eco-friendly cleaning solutions. Most importantly we did hundreds of real estate house cleanings and we work with many real estate professionals. 
If you need to prepare the house for selling or for move-in, contact the VepoClean team of professionals for more details today.

Schedule Cleaning Appointment