Why You Should Not Skimp on Post-construction Cleaning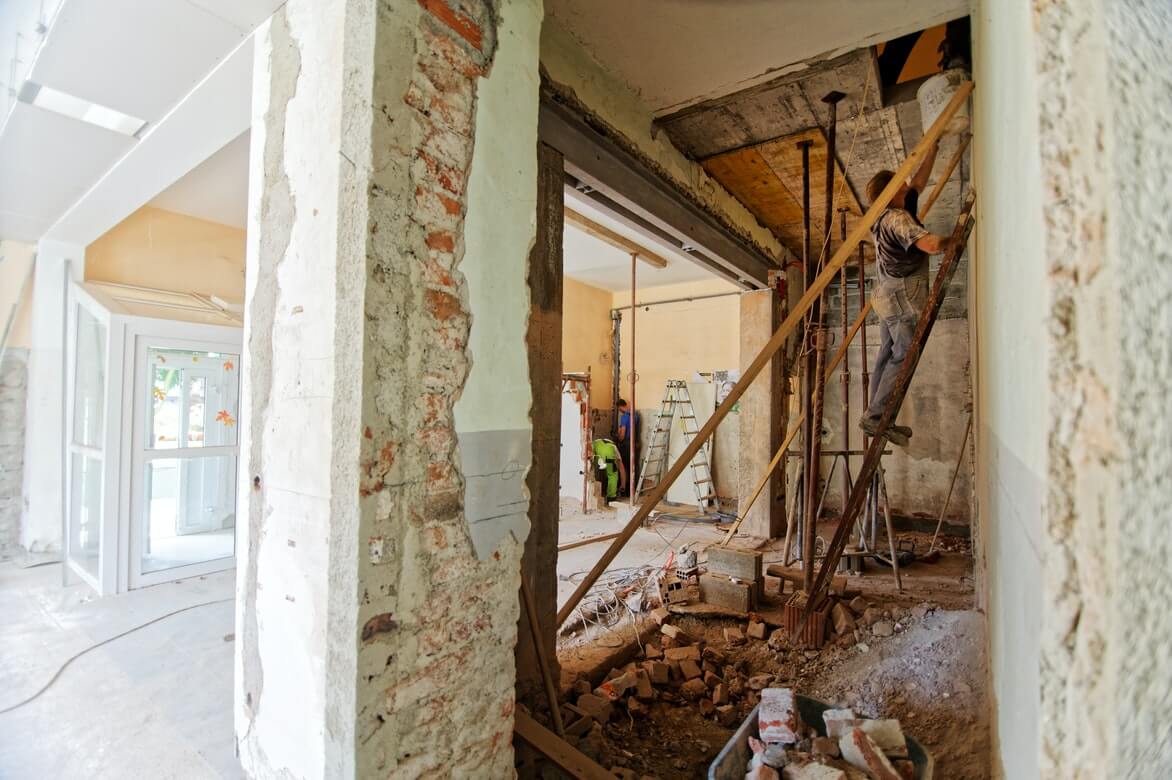 Post-construction cleaning in you Manhattan home or office is important before moving into your home or business. Cleaning up a construction site during or after construction work can be a tricky process that involves the removal not only of dirt, dust, and trash but also of construction waste, including nails, screws, tiles, timber, and more.
This is definitely not ideal for a living or working space. Here are some other reasons why you should hire professional post-construction services:
It's Safer
Construction and renovation sites contain various hazards such as sharp nails, blunt edges, harsh chemicals, and others. You may need footwear, helmets, and safety gear to tread the site safely. Professional cleaners have the adequate training, experience, and tools to handle this cleanup. 
With professional post-construction cleaning done you can also ensure the safety of your space during your move-in. You won't have any stray nails and screws. 
It Saves Time
Constructions and renovations already take up time and disrupt normal operations. If you are renting the space, you get more value if you move into the space as soon as possible after the project is completed. Professional cleaners can ensure that the cleaning process is done as soon as possible so your family or employees can move in and resume their work smoothly.
It is Cost-Efficient
It may seem like an extra cost to hire an additional team to clean up your space if you are already tight on your construction or renovation budget. However, the thoroughness and efficiency of professional cleaning services are worth the cost. You also get to save money you would otherwise have to spend on cleaning materials, gear, and supplies.
It Ensures Every Corner is Cleaned
If you have no training in cleaning construction sites you wouldn't know where to look for the messes and how to remove them. While visible dust and dirt may be easy to see and remove, you may leave certain areas unclean. Professional cleaners can spot clutter and stains and make sure no corner is overlooked.
It Ensures Proper Waste Disposal
There are various kinds of wastes left at construction sites such as nails, screws, paint, tiles, and timber which require different disposal methods. Professional post-construction cleaners can dispose of these wastes for you to ensure that you are following the local regulations.
It Reduces the Risk of Damage
If you don't know what you're doing, you may scratch fresh new surfaces or to get cleaning products on new furniture. This would be an additional cost trying to repair or replace these surfaces. Professional cleaners know how to use cleaning materials properly without damaging your floors and other surfaces.
Conclusion
Getting a professional post-construction cleaning team is an important finishing touch in your construction or renovation project. While it may seem like an extra cost, it is an important step to ensure that your space is safe and ideal to live or work in. 
You also get to save time and money by hiring professionals to do the cleaning for you. Instead of spending time and energy on cleaning your space, you can spend time unpacking and arranging your things in a clean and ready space.
Are you looking for a reliable cleaning service in NYC? We at VepoClean can provide you with premier cleaning services to ensure that your space is clean, safe, and ready for your move in. Book your appointment today!