What to Expect When Hiring a Deep House Cleaning Service in Hoboken NJ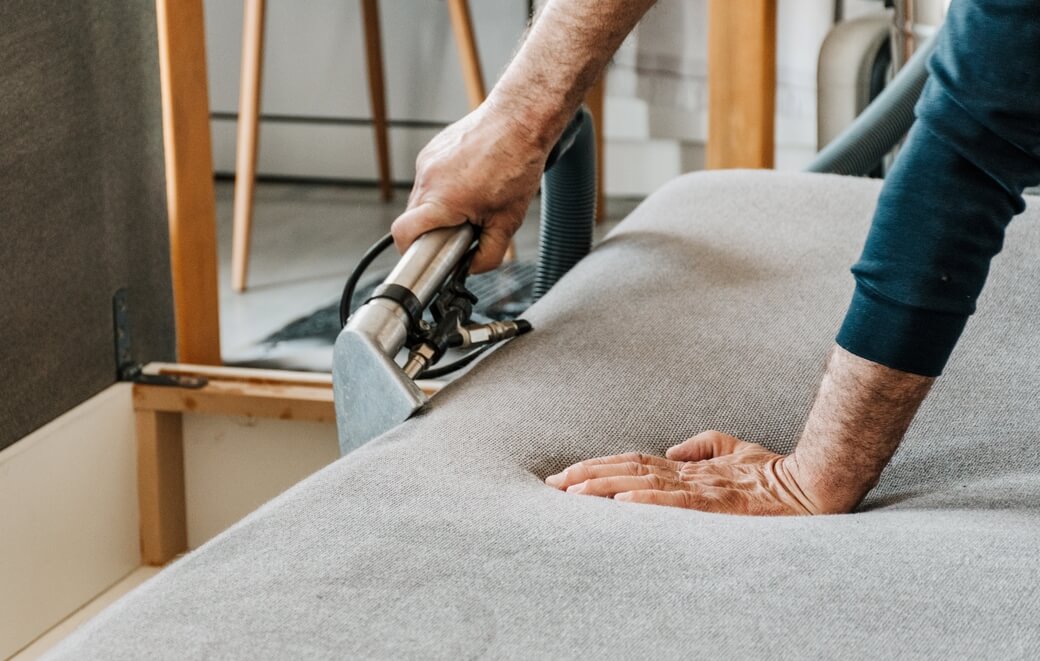 Having a clean home isn't a luxury for most Hoboken NJ residents, it's a necessity. No matter what kind of home you live in, having a clean house can be achieved and maintained through diligent daily efforts. However, it's understandable that not many people have the time to do it themselves. Thankfully, there are many providers of deep home cleaning services.
Deep cleaning refers to thoroughly cleaning every nook and cranny of a home to remove any sort of dirt, grime, or stain from every surface. This is especially important in homes where families have pets, young children, and allergen-producing allergies.
If you have reservations about hiring this service, you should know that the benefits far outweigh the drawbacks. Here are some things to expect when professionals deep clean your home:
For Your Living Room
Deep cleaning your living room can create a fresh, clean, and revitalized space for you and your family to relax. You will find that the air is much fresher, and the airflow is significantly increased. This is the perfect addition to improving your health.
Another thing that deep cleaning can do for your living room is to remove any pet hair and dander that may have accumulated on furniture, carpets, and floors. You will also notice that the floors are significantly cleaner.
For Your Dining Area
You will receive a cleaner, fresher, and cleaner table and chairs for your dining area. Deep cleaning your dining area will also remove any stains on the carpet, floor, and tables from spillovers, splashes, and crumbs.
With a cleaner dining area, you will feel more comfortable eating at home and entertaining guests. Your guests will feel more welcome and at ease at your home, knowing that the environment is more sanitary.
For the Kitchen
The cabinets, countertops, and appliances will look cleaner, newer, and fresher when your kitchen is deep cleaned. The refrigerator, oven, and stove are also cleaned to remove any stains or spillovers. Because bacteria and germs can hide in the nooks and crannies of a kitchen, deep cleaning will remove them when the walls and corners are scrubbed down. You can be sure that the kitchen will smell better, the surfaces will look better, and there will be better airflow in your kitchen.
For the Bathroom
You will not realize how dirty your bathroom is until it is deep cleaned. This is an essential service to consider if you have young children, people with allergies, or pets in your home.
Your tub, shower, sinks, and toilets will look new, and the grime and stain will be removed. The deep cleaning will also remove odors and leave your home with a cleaner, fresher, and cleaner air quality.
For the Bedroom
You will feel more comfortable in your bedroom once it's deep cleaned. You will notice that the air smells better, and the air quality is much fresher and cleaner. You will also be able to breathe easier in your bedroom.
Your bedroom will look cleaner, newer, and fresher. This includes your bed, mattress, and linens. Your bedroom will look pristine, and your family will be able to enjoy the space much better.
Finding the Best Deep Home Cleaning Service
If you want to have a deep home cleaning service, you have many options to choose from. The following are some helpful tips when hiring a deep cleaning service:
Ask for Referrals
The best way to find an excellent deep cleaning service is to ask for referrals. If you have friends and family members that have used a cleaning service, ask them for recommendations and find out what they liked.
Look for Customer Reviews
Suppose you cannot find someone to suggest, turn to online review websites to find out what other customers have to say. This will help you know what you should expect when you hire the service and ask the companies questions.
Ask for a Free Estimate
Before you hire a cleaning company, ask for a free estimate. This way, you can go over the prices and determine what the service will include. If you're doing this because of allergies or pets, you must know the extent of the cleaning before you pick a company. If you are looking to do a one-time deep cleaning, they might not be able to do that.
Conclusion
While deep home cleaning may not be something you want to do yourself, it's something that you can hire for a very affordable price. If you are concerned about the cleanliness and want to experience the many benefits of deep home cleaning, you should consider it.
If you're looking for a cleaning service in Hoboken, look no further than VepoClean (EcoPure) Home & Apartment Cleaning Services Hoboken! We understand that no homes are the same, so we ensure that our cleaning solutions are specifically tailored to their specific needs. Contact us today to learn more!