5 Things to Expect When Hiring a Maid for Home Cleaning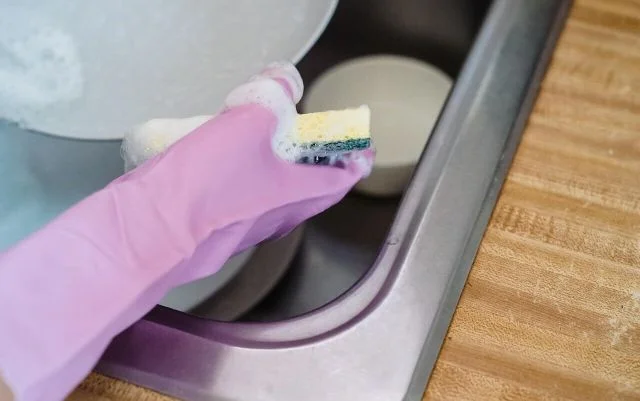 Maintaining a clean and tidy home can be challenging, especially for those with busy schedules or physical limitations. Hiring a maid for home cleaning can be an excellent solution to this problem. 
However, knowing what to expect from their services is essential before hiring a maid. This article will discuss five things to expect when hiring a maid for home cleaning.
1. Professionalism
Professionalism is the first thing to expect when hiring a maid for home cleaning. A professional maid will arrive on time, be well-groomed, and have a positive attitude. They will also dress appropriately and bring their cleaning supplies. Professionalism also involves communication and transparency. 
According to Boris Ostrovsky, director of home cleaning service VepoClean in Hoboken, NJ, and surrounding areas, "A professional maid will have a checklist of tasks to complete and will prioritize them based on your needs. In addition, they will respect your privacy and property and ensure that your home is left clean and tidy."
2. Customized Services
A maid's services should be tailored to meet your specific needs. Before hiring a maid, you should discuss your requirements and expectations. A good maid will listen to your needs and offer customized services that meet your budget. 
They should be able to provide a wide range of cleaning services, including regular cleaning, deep cleaning, laundry, ironing, and other household chores. A customized cleaning plan ensures that you get the services you need and pay only for what you use.
3. Trustworthiness
Trustworthiness is a crucial factor when hiring a maid for home cleaning. You will be allowing a stranger into your home, and ensuring they are trustworthy and reliable is essential. 
A capable cleaner will have a background check and provide references from previous clients. They should also be insured and bonded to protect you from accidents and damages. Trustworthiness involves honesty and transparency. They should be upfront about their schedule, fees, and services offered.
4. Quality of Work
The quality of work provided by a maid is essential. You can count on them to clean your home thoroughly and leave it sparkling clean. They should pay attention to detail and clean every nook and cranny. 
They should also use eco-friendly, safe cleaning products for you, your family, and your pets. "You can check the quality of work by conducting periodic inspections or requesting feedback from previous clients," encourages Ostrovsky.
5. Communication
Effective communication is essential when hiring a maid for home cleaning. You should be able to communicate your needs, expectations, and concerns clearly. Experts will listen to you and provide feedback on how they plan to meet your needs. They should also be responsive to your inquiries and provide regular updates on their progress. 
Communication is essential to ensure that you are satisfied with the maid's services and that they are meeting your expectations. Great cleaners are open to feedback and make adjustments to their services based on your input.
Conclusion
Hiring a maid for home cleaning can be an excellent decision for busy individuals or those who cannot manage their household chores. First, however, knowing what to expect from their services is essential. Hiring a maid with these qualities ensures your home is clean and tidy and meets your needs. 
If you're looking for a dedicated Hoboken cleaning service that you can trust, VepoClean Hoboken has you covered. They offer deep house cleaning that will leave your home sparkling clean and tidy, so you can relax and enjoy your space without worrying about the mess. Get in touch today at 201-474-3133.