The Benefits of Hiring Cleaning Services over the Holidays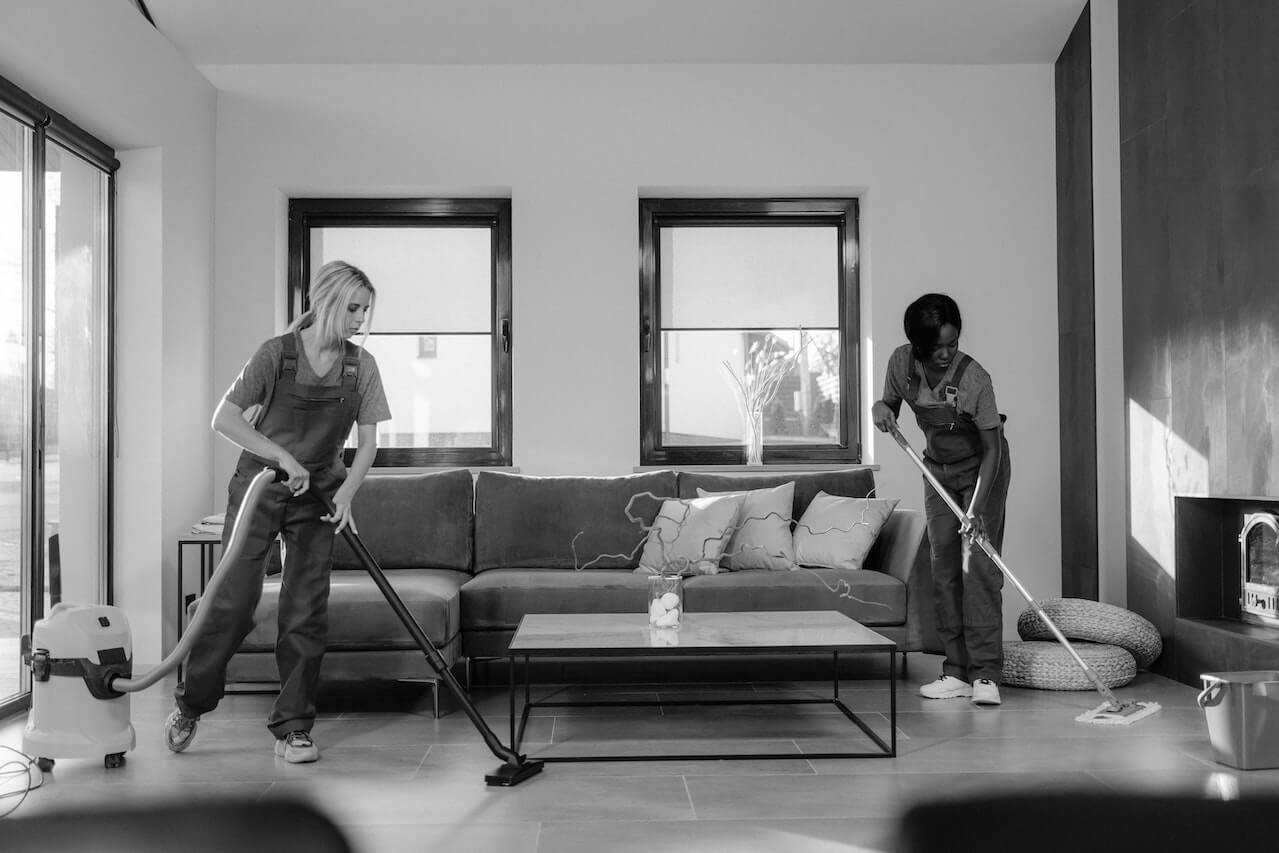 The holidays should be the most wonderful time of the year. It's a time marked by generosity, festivities, and meaningful times spent with family and friends. 
However, the holidays can quickly become a stressful time for many Hoboken area homeowners. Overwhelming to-do lists from home decorating, holiday shopping, and multiple home parties on top of year-end deadlines and vacations can quickly overload anyone trying to simply enjoy the holidays. 
Fortunately, there are some things you can delegate to experts to help lighten your load. A professional cleaning service can help you tackle your to-do list to prepare your home for the holidays with ease. 
Let the experts take care of the housework so you can focus on your family and guests this holiday season.
Here are some compelling reasons that getting professional cleaning services for the holidays is a great gift you can give yourself this Christmas: 
1. Keeps Your Household Healthy During the Holidays
Aside from getting your home well-decorated and exuding the holiday spirit, it is critical to have a healthy, clean, and sanitized residence to protect your family and guests coming over for a party or the weekend. 
Professional house cleaners can remove dirt, germs, and allergens for the health and safety of your loved ones. This reduces the risk of someone in your household getting sick with the flu or cold during the holidays.
2. Gives You More Time to Spend with Loved Ones
Cleaning your entire home is a time-consuming and exhausting endeavor. Assume you've just spent most of your day cleaning the house, and now you have to go out and run a slew of tasks. You're exhausted just thinking about it. 
Call a qualified cleaning service, and you'll be able to get everything done before the holidays begin, like shopping for those last-minute gifts or stocking up on food for your big holiday meal. 
3. Allows Better Preparation for Overnight Visitors
If you're hosting visitors over the holidays, you would like to ensure they have everything they need. Immaculately clean homes can give a resort or hotel feel to your humble abode and make any visitor feel at home. 
4. Provides Easier Party Preparations and Cleanup 
When it comes to arranging a celebratory celebration, you already have so much on your plate without having to worry about cleaning the floors, washing the toilets, or polishing the furniture. 
You can outsource catering services, so you don't have to worry about food and drinks preparation. Couple that with outsourcing professional cleaning services to prepare your place before the event and handle the cleanup afterward. 
This way, you can focus on the more important things, like investing time with family and friends you haven't seen for a while. Being engaged with them rather than worrying about dirty dishes to wash after your party is a great way to truly enjoy any festivity you might host in your home. 
5. Ensure a Stress-Free Holiday 
This Christmas season, take advantage of the many benefits of hiring a professional cleaning service. You don't have to worry about getting your home ready for the holidays, so you can prepare a truly memorable season while staying on top of your massive to-do list. 
Boris Ostrovsky, director of home cleaning service VepoClean, says this about preparing your home for the holidays:
"Delegating tasks such as cleaning to the experts can also work well beyond the holidays, so you can focus on the things that only you can do, like caring for your family, nurturing your career, and even having some much-needed me-time to keep a healthy work-life balance."
Conclusion
The holiday season is to be full of merriment and thanksgiving, not stress and anxiety. Even the most well-organized individual might become overwhelmed by the never-ending to-do lists that accompany this time of year. Make this year's to-do list a little easier on yourself by scheduling a housecleaning session during the holidays.
If you need residential house cleaning specialists in Manhattan for the holidays or any time of the year, you can count on VepoClean to get the job done swiftly, completely, and safely. They are dedicated to going above and beyond to make sure your house is immaculate and ready for anything. Their hand-picked local cleaning service experts with advanced technologies will provide outcomes you never dreamed possible. Book now!