Moving to a Newly-Rented Manhattan Apartment – Here's How to Clean It!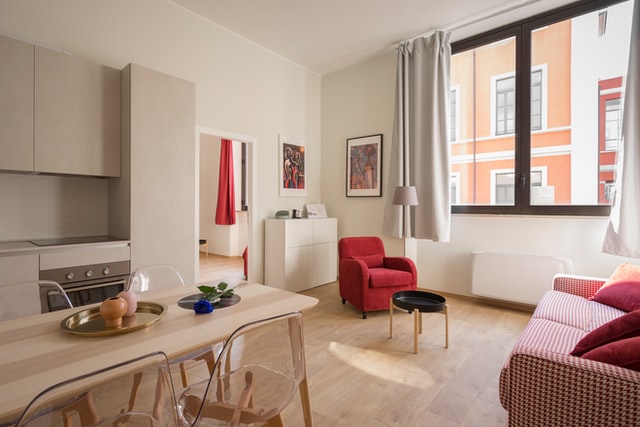 It's perfectly natural for a new apartment to have a clean look. However, a good rule of thumb is to start as you mean to go on by getting a deep clean going before you move anything in. Doing this before a single thing has been moved in ensures that every nook and cranny, including spots that are tough to reach, is clean. 
Disinfecting your belongings and your home has never been more relevant, so it would be critical to ensure that your new home is thoroughly cleaned. Read on to find out more about how to clean your newly-rented apartment before you move in!
Clean Top to Bottom
The best way to go about cleaning is to start from the top, moving gradually downwards. Dust tends to collect on the lines of ceiling fans, high cabinets, and ceilings themselves. That dust getting cleaned out has to go somewhere; chances are, it'll drift down to the countertops and floors. If cleaning had been done on lower areas, it would just bring new dust on cleaned surfaces. 
Should you call on local cleaning services, you'll see them do much the same. It just makes the most sense to start from the topmost section and move down accordingly!
Pay Particular Attention to the Kitchen
The heart of any home is easily the kitchen because it's used quite a lot, several times a day. Clean this area first so that you can have the perfect spot to rest during an unpacking break. Deep cleaning is crucial at this stage because your cupboards and fridge may not be empty again for some time after. Each appliance and fixture (especially the sink) should not just be clean but also disinfected.
Sanitize the Bathroom Completely
This bears emphasizing because, after the kitchen, the bathroom is one of the most important parts of any home. It's possible that a deep clean was already done by the landlord, but giving it another will be a good way to make sure that it's prime for use. The last thing you want is to suddenly have issues involving the previous tenants' gunk and grime, after all. 
Don't forget to replace the toilet seat while you're at it! Take the time to sanitize the door handles, faucets, light switches, and even the toilet paper holder. As previously mentioned, cleanliness and being sanitary is now more important than ever; your new bathroom is a key place that should be clean and sanitized.
Give the Bedroom a Thorough Clean
There will be points during moving day when you will want nothing more than to take a nice, long nap. What better place than your new bedroom? It's the next best place to do a deep clean after the kitchen and bathroom. Since there's not much in it yet, that shouldn't be too much of a problem or take too much time. Don't forget to wipe the walls and windows well.
Conclusion
Moving into a new apartment is a very exciting time, but it's best to do a deep clean before bringing your things over. The first priority, of course, is having a clean and sanitized environment. Clean top to bottom, pay particular attention to the kitchen, sanitize the bathroom full-on, and give the bedroom a thorough clean.
Looking to get apartment cleaning that's sure to be thorough and safe? VepoClean is the most trusted cleaning service in Manhattan, NYC! Let us help make sure your new apartment is spic-and-span. Book an appointment today!