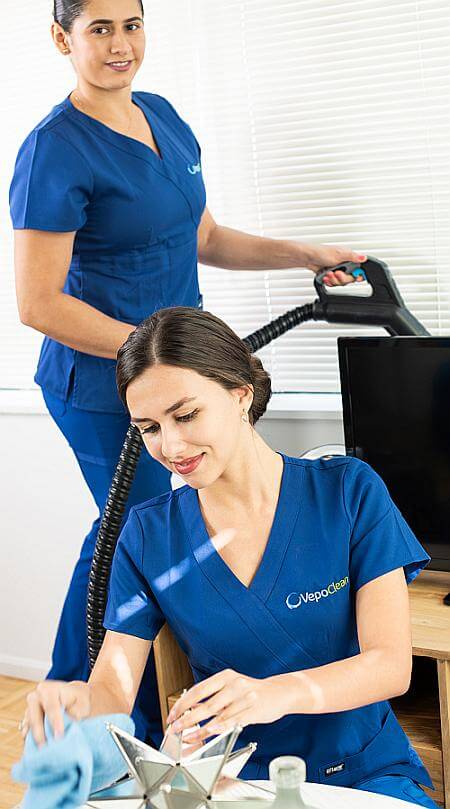 A Complete Apartment Cleaning Experience in Manhattan NYC
VepoClean is the modern way to keep your apartment looking spick and span. Imagine an invisible angel doing all of those chores you don't have time for, like scrubbing baseboards or hosing down walls!  And since our team specializes in apartment cleaning services, we take pride in our proprietary system and strict quality control to produce an unmatched level of service for your residential space. Our cleaning professionals will make sure you enjoy the cleaner-than-clean experience we provide whenever you need us. We understand that life can get busy, and keeping your apartment clean in the bustle of life can be difficult, which is why we've thought of everything!  Our professional team has perfected the entire routine from the scheduling process all the way to the unmatched clean you'll come home to!
Let us take your Manhattan apartment from cluttered and dirty to neat and tidy in no time at all. We specialize in providing an eco-friendly, spa-like cleaning service, but we also provide a whole range of other services such as closet reorganization, disinfecting services, unpacking after moving or just helping you get your place in order! All our work comes with satisfaction guaranteed: if you're not satisfied for any reason whatsoever just let us know within 24 hours of completion so that we can resolve the issue right away.
When it's important enough for an immaculate clean-up job on top of everything else – then call up the professionals at VepoClean!  Our team strives to be your first-choice for your Manhattan NYC apartment cleaning service.