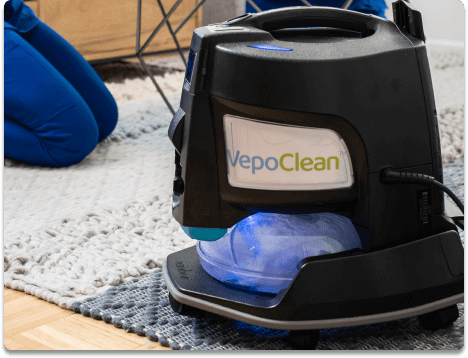 About Our Industry Leading Carpet Cleaning in New York
VepoClean Home Cleaning Service Manhattan NYC is proud to offer the ultimate carpet & upholstery cleaning solution in Manhattan, New York. As we already use the most powerful vacuuming technology, you now also have an option to enhance the freshness of your rugs, carpets, and upholstery with our new Carpet & Upholstery Shampoo Service! Using only natural water power from Vepo's specially-formulated shampoo and revolving brush rolls that massage deep into surface fibers for a thorough cleanse–you'll never need another rug cleaner again.
Our carpet & upholstery shampoo process:
Easily removes non-vacuumable stains caused by grease, oils, spills, and pet stains.
Cleans, reconditions, and deodorizes your carpets, rugs, and upholstery
Dries quickly
It helps to reduce pet odors
Because we offer carpet cleaning services as part of your overall home cleaning, we can provide you with services at a fraction of the cost of our competitors.