Tips to Reduce Dust Mites from your House Cleaning Pro's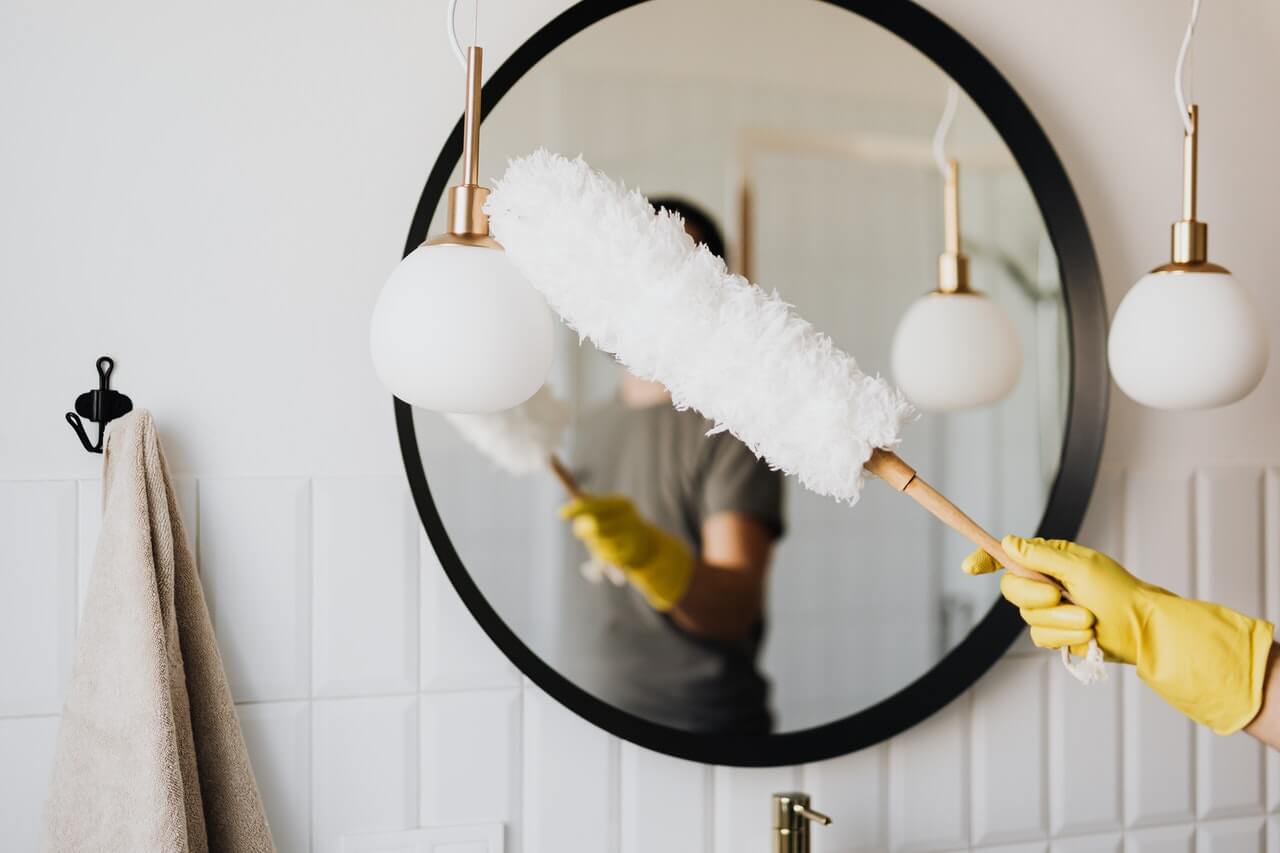 Reducing your exposure to house dust mites can help relieve your asthma symptoms and minimize the number of attacks you have. You can work on decreasing the number of house mites in your home by killing them and making your home less hospitable, so they can't grow and multiply in your place.
House mites are also called dust mites, and two common species known to frequent homes are Dermatophagoides pteronyssinus and Dermatophagoides farinae. These parasitic creatures usually live in various kinds of fabric. They especially love beddings.
House mites do not easily move about your home like other types of mites, and they have particular needs to live and thrive. As a result, they could be easier to eradicate. Professional house cleaning experts from VepoClean Hoboken shares some tips for you:
Use Allergen-Proof Cases for Bedding
If you want to remove house dust mites from your beddings, you should put them in vacuum-sealed or allergen-proof cases. This will limit their exposure to the dust mites already in the air. Allergen-proof cases are also meant to trap any house dust mites that manage to get inside the case.
Wash Bedding Regularly
Washing your beddings regularly with hot water and drying them in a hot dryer will kill house dust mites.
Vacuum Daily
If you vacuum your home every day, you can remove a large number of house dust mites. However, to effectively eliminate those mites, you have to do the following:
Us an advanced filtration vacuum that captures particle sizes down to .3 micros, since allergens like dust mite droppings are very small and will just pass through most paper filters and be spit back into the air you breath otherwise

Empty your vacuum cleaner outside after each cleaning.

Vacuum your home regularly and thoroughly so you can remove as many dust mites as possible.
Properly Manage Your Soft surfaces like Carpets, Rugs and Upholstery
House dust mites can also live in fibres that have collected dead skin cells and other food sources they eat. While carpets, area rugs, and fabric upholstery do a much better job than hard surfaces, for trapping and holding on to allergens so they stay out of the air you breath, they need proper cleaning to remove that load, especially when dust mite allergies are a concern. 
Vacuuming all of your soft surfaces including your upholstery on a very regular basis, using an advanced filtration vacuum cleaner and having those surfaces professionally deep cleaned several times a year can really help eliminate those areas as potential allergen triggers..
Clean Hard Surfaces
Hard surfaces like flooring and countertops that can have allergens settle on then are another place mites multiply. And since they do not trap these allergens, simply walking past the area will stir up the dust and debris back into the air you breathe. You should clean these surfaces more often than soft surfaces that have more of a trapping ability and use hot water or steam along with microfibre clothes to both kill off the mites and capture the allergens safely.
Use Dehumidifiers
Another thing you can do to get rid of house dust mites is to keep your house humid. The dampness will make your house inhospitable for dust mites. Proper levels of humidity also prevents dry air from causing inflammation of the airways leading to asthma attacks.
Consider HEPA Filters
One of the most effective ways to reduce house dust mites is to use HEPA filters in your furnace and or in stand alone units HEPA filters trap house dust mites, pollen, and other allergens. They can also be used in air conditioners.
On top of all the proper cleaning suggestions, the best way to further reduce house dust mites is to use an air purifier. These air purifiers are made with a HEPA filter, activated carbon, and an ionizer that will better collect, filter and trap mites and neutralize allergens.
Conclusion
If you're allergic to house dust mites, you will suffer from asthma attacks, congested airways, and other lung and nose diseases. The good news is that you can reduce your exposure to house dust mites by making your home less hospitable. You can remove their hiding places, such as wool and rugs. You can also use chemicals to kill them and their droppings. Consult with a professional house cleaning expert to learn the best ways to eliminate house dust mites in your home.
VepoClean Hoboken is a team of professionals offering home cleaning services in Hoboken and nearby areas. Contact us today to schedule your cleaning appointment!