9 Helpful Tips to Prevent You from Stressing Out in Cleaning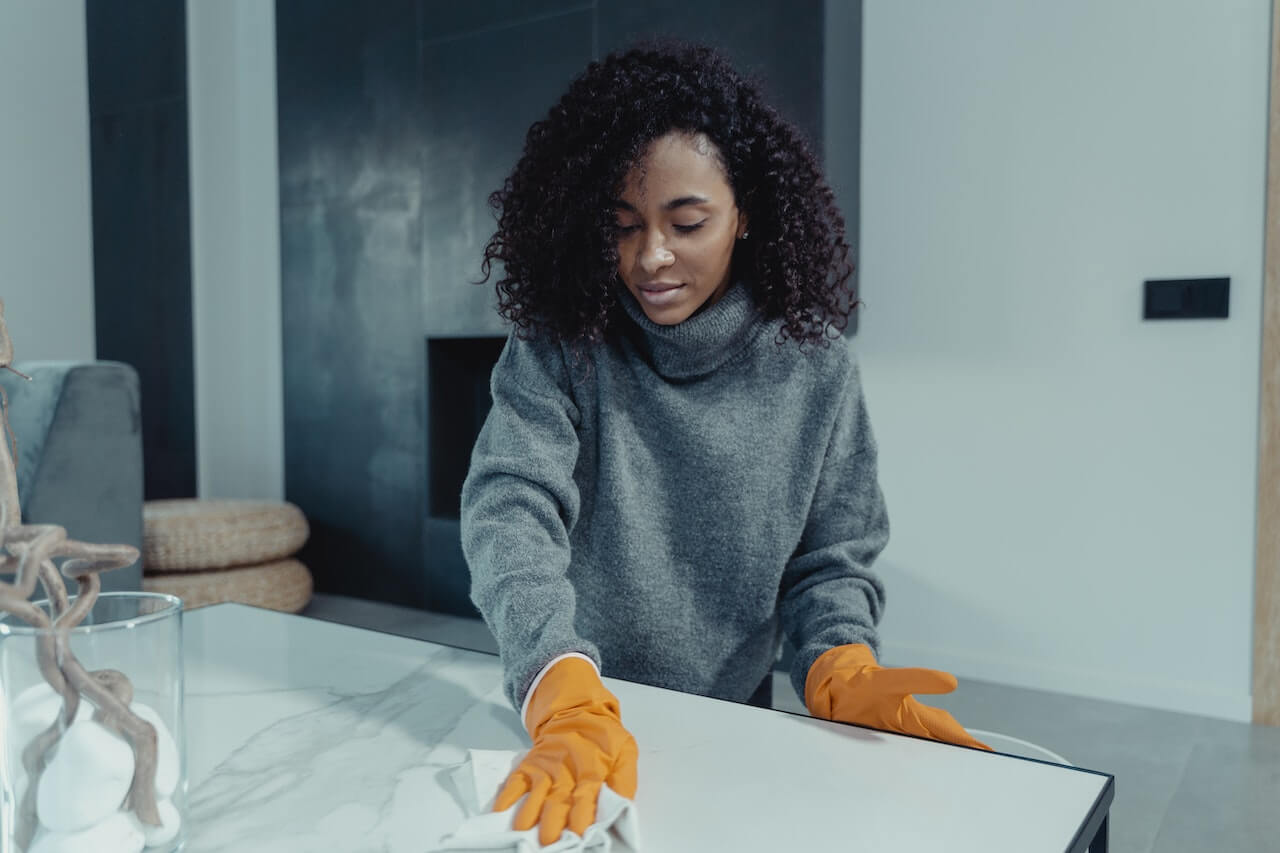 Cleaning can be daunting, and it's easy to get overwhelmed by the amount of work needed. But don't stress out – there are a few helpful tips to make cleaning your Hoboken home easier. 
Here are nine helpful tips to prevent you from stressing out in house cleaning:
Before you start your cleaning, take the time to make a plan. Consider which areas of your home need to be cleaned and in what order. Making a plan will help you stay organized, on task, and motivated to keep cleaning.
A cleaning schedule can help you stay organized and on task. Set specific days and times to dedicate to cleaning and stick to it. This will facilitate keeping you on track and make it easier to get everything done without feeling overwhelmed.
To make the cleaning process less overwhelming, break down your tasks into smaller, more manageable goals. Setting short-term goals will help you stay focused and motivated to keep going.
Cleaning can be mentally and physically exhausting, so it's essential to take breaks throughout the process. Having a few moments of rest will help you stay fresh and energized for the rest of the cleaning.
Cleaning can be difficult and tedious, so it's important to reward yourself for your hard work. Give yourself a break after completing a task or an entire cleaning session.
Cleaning doesn't have to be a chore. Calming music while you clean can help you stay focused and relaxed. Creating a "cleaning playlist" can help make cleaning more enjoyable and less stressful. Choose upbeat songs that you enjoy to keep you in a positive mood as you clean.
Also, you can put on some of your favorite podcasts and make it a fun experience. This will help you make the task more enjoyable and help you stay focused.
It's easy to get overwhelmed by the amount of work that needs to be done, but staying positive is essential. Remind yourself that the house cleaning process is temporary and will soon be over. Thinking positively will help you stay motivated and on task.
It can be hard to stay motivated when you're in the middle of a big task. Focus on the impact and your space's appearance when you're done. This will encourage you to stay motivated and keep going.
Don't hesitate to ask for help if you feel overwhelmed while cleaning. Whether it's a friend, family member, or a professional house cleaning service, having someone help you can make a huge difference and reduce stress levels. Sometimes, all you need is a cleaning service to come in to help you reset your home, so that all you have to focus on is maintaining it between visits. 
Conclusion
Following these tips will help you stay focused and motivated as you clean. Remember that cleaning is a process, not a race. Take your time, and don't be hesitant to ask for help. With these tips, you'll be able to keep your stress levels low and enjoy the satisfaction of a clean home.
VepoClean (EcoPure) Home & Apartment Cleaning Services Hoboken is a reliable and professional house cleaning service in Hoboken, NJ, that provides high-quality results for homes and apartments in the Hoboken. Our team of experienced and trained technicians uses the latest technologies and cleaning products to ensure the highest quality of cleaning for every job. Book a service today!