Trusting in the Experts: 3 Benefits of House Cleaning Services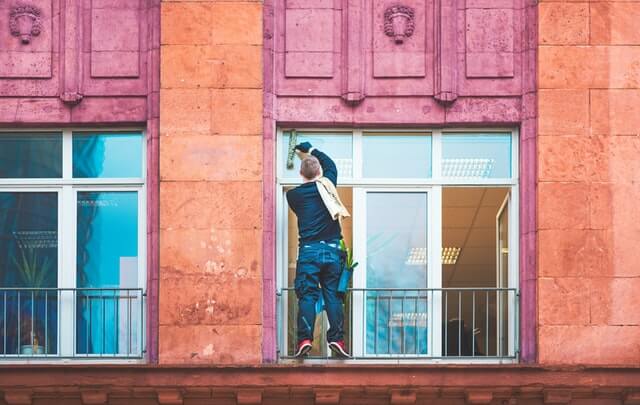 We all have those long and stressful weeks, but for many, that is the reality. Their weeks are characterized by deadlines and endless to-do lists, on top of keeping their families safe and healthy. You may be one of those people, eager to get off work and head home. 
You long for a quiet night of rest, and so you stop by a well-known pizza parlor to surprise your kids—and to reduce dinner clutter! After that bustling week, you deserve a little break—unfortunately, you've opened the front door and the horror of neglecting your house for the entire week has come biting back. 
Unfortunately, you still have to entertain your children, run more errands, take on extra projects, do the laundry, and so much more—how does one ever make time for deep cleaning the entire home. Thanks to a house cleaning service, though, it's entirely possible! Here are some benefits to consider:
Benefit #1: You'll finally be able to declutter and organize
Your home is likely strewn with unnecessary junk, most of which has accumulated due to your children's evolving needs. You'll need to purge out closets and empty boxes, but the very notion itself can be daunting. You may end up abandoning the idea altogether, forcing you to live in a cluttered environment. 
With the help of professional cleaners, however, you'll be able to take on the massive undertaking with extra sets of hands. They'll take over your routine cleaning, leaving you with time on your hands to sift through items. Once done, the mess you've made can simply be cleaned up. Come organization, you'll be met with the best tips and tricks to keep things flowing smoothly—even when it comes to your children's rooms!
Benefit #2: You'll have more time with your family
After working for hours on end, you'll want nothing more than to spend time with your loved ones and family. With a busy schedule, however, this can be difficult. There are soccer matches to attend to, bathrooms to clean, dry cleaning to pick up, letters to mail, and so much more. 
With the help of professional cleaning services, however, you cut back on your errands. Tidying bathrooms, bedrooms, and various corners of the house will be in safe and skilled hands, and they'll make sure the cobwebs growing in countless crannies will be gone by the end of the day.
Benefit #3: You'll enjoy your kitchen better and therefore eat healthier 
You may be thinking of switching to home-cooked meals, all to eat healthier with your family. This means spending more time in the kitchen, thereby translating to more mess. Your kitchen will need to be cleaned more frequently and with so much on your plate (literally and figuratively), the dishes may end up piling. 
With the help of house cleaning services, though, you make sure that your countertops, cabinets, refrigerator, and other appliances remain in tiptop, squeaky-clean condition. You'll have more time for your family, all the while ensuring that they finally eat better.
The Bottom Line
Life unfolds in varying degrees and speeds—with a job, children, social life, and the rest of your life to keep up with, you'll find cleaning slowly pushed to the back of your mind. Unfortunately, doing so leaves your home a mess, so it's best to leave it up to the professionals. Everyone needs help at some point, and hiring the best cleaners around saves you time and effort. 
For the best Hoboken cleaning service, VepoClean has you covered. Entrust your homes with the most passionate and talented cleaners, and we'll get things tidy, clean, and healthy every single time. Get started today!