Why Is Deep Cleaning is Always a Better Choice for Your Home?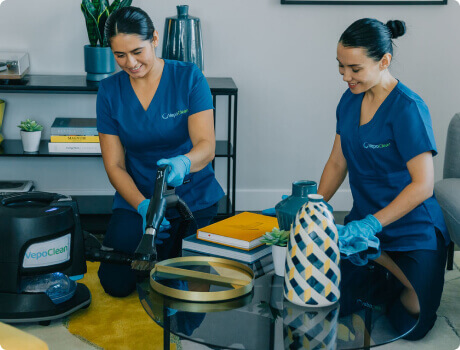 Do you want to know if you truly need a deep house cleaning for your home? Before you make a decision, you should understand the distinction between a regular cleaning and a deep cleaning service. 
They cover many aspects of your home. Depending on the circumstances, most individuals can benefit from both forms of cleaning. Continue reading to learn what a thorough cleaning entails and why you should consider it for your house.
Understanding the Basics
Regular cleaning and deep cleaning differ in many aspects, including the scope of work, cost, time and duration, and so forth, but they generally share the same goal—to clean your spaces!
The objective of regular cleaning is to maintain fundamental cleaning activities such as tidying up areas, washing floors, wiping surfaces in kitchens and bathrooms, putting away garbage, and general dusting. Regular cleaning is generally done at least once each week. A routine cleaning service usually does not take as long as a deep clean, making it less expensive.
On the other hand, deep cleaning goes above and above to remove filth, grime, soap scum, and other junk from your house. You're not simply picking up trash and cleaning out surfaces here. You often sanitize and disinfect locations and surfaces throughout the house to eliminate illness-causing bacteria.
Why You Should Choose Deep Cleaning
Deep cleaning is a type of home cleaning service that creates a healthier home environment by removing dirt, dust, and other debris. It also gives your room a new and clean appearance and scent. 
This usually takes longer than a standard cleaning service, especially if you arrange a deep cleaning for your entire house. It also entails more labor and requires more effort, but the results are always well worth it.
Here's how a deep cleaning service goes for the different areas of your home:
1. The Bathroom
Bathroom deep cleaning goes beyond dusting and wiping down the shower, vanity, mirror, and toilet. Deep cleaning entails scrubbing grout, disinfecting wastebaskets, removing soap scum and limescale, deep cleaning baseboards, and door frames. In most cases, it also includes cleaning inside vanities and medicine cabinets, as well as disinfecting knobs, shower doors, curtains, and basically every crevice!
2. The Kitchen
Food splatters, residual food particles, and grease may contaminate your appliances and cabinets. Cleaning behind, under, and inside appliances are part of the kitchen deep cleaning process, along with the disinfection of high-touch areas.
3. Common Areas
Deep cleaners can efficiently clean ceiling fans and light fixtures or lamps, vacuum upholstery, clean blinds, dust decorations, sanitize trash cans, clean baseboards, window frames, and even door frames. In some cases, they even polish your furniture!
Conclusion
Deep cleaning can be scheduled on occasion or whenever it may serve a specific purpose. This is an excellent method that leaves your house sparkling clean and sanitized, as well as prevents germs such as Staph bacteria, athlete's foot, E. coli, and salmonella from contaminating your home. With regular service, you maintain your home better for the long run!
Are you looking for professional house cleaning services in Hoboken? At VepoClean, we understand that every home is unique, so we approach each potential client with meticulous attention to their particular needs. Get started and book our services today!