Why You Need to Hire a Professional to Deep Clean Your Home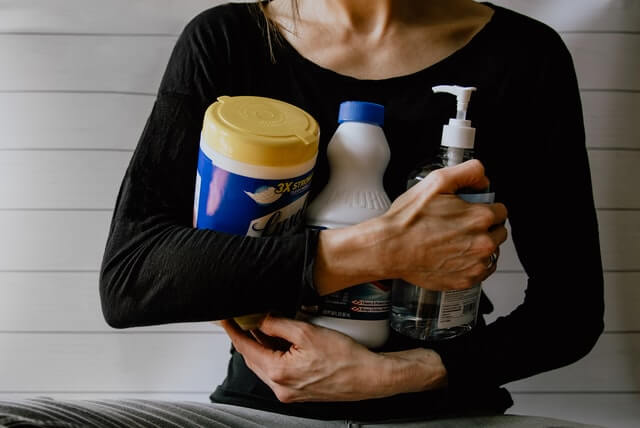 Life is more comfortable nowadays, thanks to technology. But the thing that makes things convenient for us also comes with its own complications. Have you noticed that your everyday schedule is so hectic as if you need to rush through things every day, even if you are in a work from home setup? People expect you to reply promptly or be available 24/7, which can make dealing with work and the everyday needs of the family too much for homeowners. It might not leave time for family bonding and self-care. 
Because of all the things you need to prioritize, your home sometimes can end up sacrificed. Keeping it clean and tidy can be a luxury during hectic times. You might schedule general cleaning on the weekend, only to find yourself too drained with all the things you have to do. 
However, keeping the house neat and sanitized is necessary—especially in the pandemic. It is one of the few things you can do to make sure that your family is safe. If you can relate to this problem, you can always ask the help of professional home cleaners. They can do the deep cleaning for you, giving you one less thing to think about. 
3 Benefits of Professional Deep Cleaning
Others Do the Cleaning for You
You can relax instead of working on weekends. What makes it great is that these professionals know what they are doing. They can do the tasks you have been putting off for weeks because you neither have the energy nor the time to do them. Your professional cleaners will not be picky with the jobs they need to finish. They will do everything they need to do to make sure that your home is sparkling clean and smelling good after.
You Can Save on Expenses
Hiring a professional cleaning service does come at a cost but can save you money. Deep cleaning is not as simple as wiping away dust or vacuuming the floor. It involves using special substances and equipment to ensure that bacteria and viruses are eliminated from your home. 
Hiring someone equipped with the right tools and materials means that you would not need to invest in new mops, detergents, brushes, gloves, or the machines needed for a deep clean. These items could get pricey, too, especially when you need to replenish or replace them regularly.
Your professional cleaners would do their job using their tools without requiring you to provide anything else. 
It Is a Stress-Free Service
The best thing about hiring professional cleaners is that they can accommodate the schedule that works for you best. They follow programs to ensure all tasks are completed promptly. They know what to do first and which places require more time for cleaning. Their experience has likely helped them develop a workflow that is convenient for the homeowners too. All you need to provide is your home, and they can come and do the job as discussed. 
Conclusion
Give yourself a well-deserved break, and let the professionals take care of your housekeeping concerns. Professional cleaners can give your home the deep cleaning it needs. You would have peace of mind knowing that your house is free from dust, mold, germs, bacteria, and viruses. More importantly, a sanitized and well-kept home can make you feel better and relaxed, with more time for activities that bring you joy.
Contact us at VepoClean for your deep house cleaning needs in Owensboro, KY. We have handpicked and certified cleaning experts with rigorous training to ensure your house is thoroughly cleaned. We also use state-of-the-art technology to produce excellent results for your home. Book your appointment today!