Do You Know What To Do Before Accepting a Cleaning Service at Home?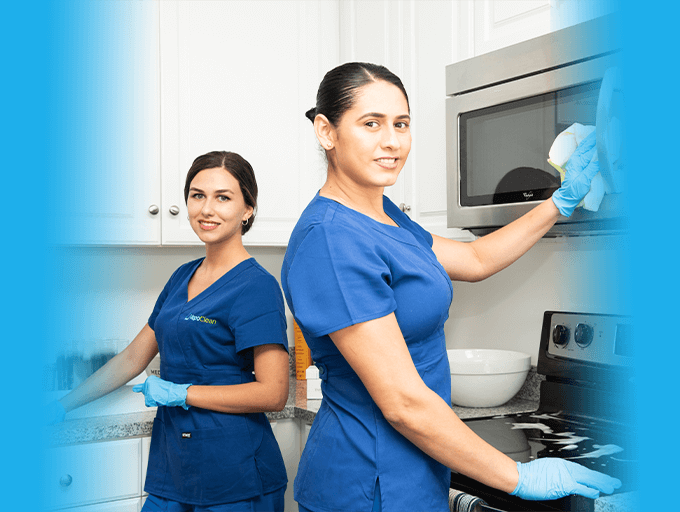 It isn't easy to maintain a cleaning habit at home, especially when you are also in charge of looking after the kids and cooking meals every day. The fact is, household cleaning involves more than just removing visible dirt on surfaces. Many furnishings and rooms require regular deep and thorough cleaning to keep away allergens and other contaminants from invading and multiplying.
Professional house cleaning services can very easily do all the necessary deep cleaning for you, to make sure that your home is safe from sickness-causing bacteria. However, they are also humans who can only do so much. So don't expect them to clean up everything for you magically. 
Remember that some professional services are limited to cleaning and disinfecting alone. That's why there are things that you must do before your residential cleaning appointment. 
1. Tidy Your Bed
While some cleaning services offer to make the bed and wash the sheets, others exclude these in their service. The best you can do is talk to the cleaning company and ask about the inclusions before confirming your appointment.
If bed cleaning is not part of their offer, tidy everything up by folding the blankets and sheets and removing the pillowcases. This way, dust and dirt won't collect on your beddings while the cleaners work on the bedroom. Throw them in the laundry and place fresh sheets on your bed for that wonderfully clean feeling!
2. Declutter Your Bathroom
Cleaning the bathroom will be easier without the interference of shampoo bottles on the floor and hygiene products scattered on the counter. Make the cleaning process faster for your house cleaners by keeping hair sprays, facial cleansers, tubes of toothpaste, and everything else inside a cabinet for the meantime. Letting them clutter on the counters can be a hindrance to a smooth cleaning process. 
3. Take Out the Garbage
When it's your own home, you can get used to clutter all around you. But if you expect a house cleaner to come in, you might want to declutter all the stray toys, shoes, boxes that are no longer in use, and everything else that needs to be removed. Give your cleaners a bigger space to move around so they can clean your place more thoroughly. 
4. Empty the Countertops
There is a chance that deep house cleaning involves spraying chemicals to clean and disinfect all of your surfaces. Make sure that there are no plates and leftovers left on countertops or tables. Throw out food packaging and keep clean food in the fridge. Don't let anything on the tables get in the way of the cleaners. 
5. Clear the Sink
Again, you have to check if cleaning the dishes are covered by the cleaning service. If not, wash your dishes before accepting the cleaner in your home. Let the plates dry and keep them inside the cabinet in the meantime. 
6. Secure Important Documents
We have heard many stories about money ending up in the trash after a house cleaning appointment. This can happen to you if your things at home are not in their proper storage. You wouldn't want your passport, birth certificates, or house title to end up as trash too. 
Even if they don't get mixed with the disposals, they might get wet or damaged during the cleaning process. So, before the house cleaner arrives, put all your important documents in a plastic envelope and put them in a safe place. 
Conclusion
Cleaning your entire house can be a lot of work, no matter how big it is or how many people live in it. If deep cleaning is too overwhelming for you to even think about, it would be worth every penny to pay for a cleaning service instead. However, remember that the house cleaners' services are limited, so you need to help them out by preparing your house for their arrival. 
VepoClean is the most trusted home cleaning service in Manhattan. We make sure that you live a healthy lifestyle by giving you a cleaning service that others cannot offer. Book an appointment today for your home cleaning needs, so you no longer have to worry about getting it done on your own!