Hoboken Maid Service Shares 2 Cleaning Mistakes Most Homes Make &How to Fix Them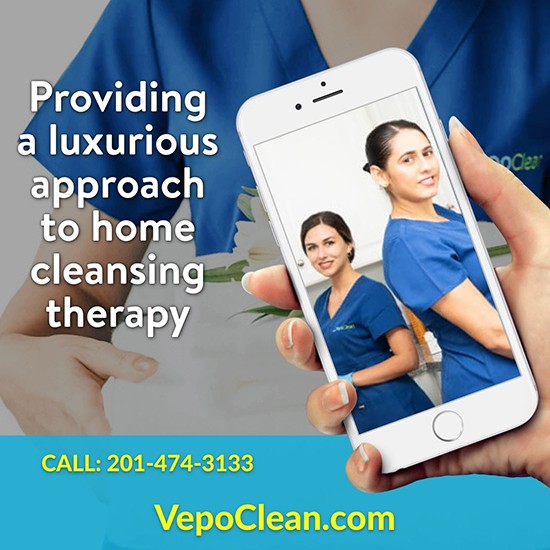 Most households desire to live in a property that is organized and free of mess. After all, it leads to a happier, more worry-free living experience. Unfortunately, many homeowners continue to make plenty of cleaning mistakes that they cannot seem to make right. In effect, lots of resources are wasted in the process, which can even lead to more mess, stress, and long-term issues that affect their quality of life.
To address these concerns, VepoClean's team of well-trained Hoboken NJ cleaners has identified a few noticeable errors in the many homes they serviced. It serves as a reminder for all to ensure that what may look clean and orderly may actually either fail to address the root of the messy problem or is an attempt at concealing the problem but not really solving it. Here are some of the common mistakes worth mentioning:
Are You Cleaning Rooms In The Wrong Order?
Many households have a general understanding that cleaning each room should start from top to bottom since contaminants from above can fall on the floor, allowing them to clean up without any missed steps. Thankfully, it has been found that in most cases, this method is the way to go, especially for kitchens and bathrooms, which are some of the dirtiest areas in the house.
The problem with this approach is that some methods to finish off the cleaning are not recommended, like spraying the room with freshener afterward, leading to sticky flooring. As a result, most homes have spots in their house that accumulate dirt and dust particles as the residue from the spray collects them.
As an effective solution, the professional home cleaners would advise having a systematic cleaning process developed, especially in context to the house's floor plan. This approach covers more ground, avoids any missed steps, and prevents mindless cleaning, leaving the homeowners with a spic-and-span property.
Are You Using Too Many Cleaning Products That Pollute Your Home?
When browsing through the grocery store nowadays, many households would often think that gathering a range of cleaning solutions and tools is the most practical way to keep their homes clean.
This trend continues to rise as many would flock to the cleaning sector of the store for anti-COVID-19 products, such as disinfectant sprays and wipes. While it may be true that using some of these scientifically tested items can work to some degree, it may have drawbacks to one's space, especially in terms of gathered trash and air pollution.
According to Cleaning & Maintenance Management, a publication created for cleaning service industry professionals, many cleaning products have cleaning residues that can actually affect one's health and well-being. In their article titled "The Hidden Hazards Of Cleaning Residues," they expounded that these residues can even lead to health and safety risks, such as indoor air contamination.
Therefore, it would be wise for many individuals to make more informed buying choices for their cleaning products. As Boris Ostrovsky, director of home cleaning service VepoClean in Hoboken NJ would say, "There should be an emphasis on less is more by reading product descriptions, usage directions, and other relevant information to truly keep the house clean and safe."
The Bottom Line To Correcting These (and other) House Cleaning Mistakes
Home cleaning mistakes are a given for plenty of households due to the lack of relevant experiences, proper tools, and time to accomplish these tasks. As a result, some areas are overlooked, or particular clutter may continue to affect the daily living environment.
Fortunately, all these missed steps are easily identifiable, as this article showcases. There just has to be practical steps to address the issues and consistency to avoid falling back on the same patterns.
VepoClean ensures everyone in Hoboken has access to professional house cleaning. They have a team of experienced cleaners led by a team manager to ensure a seamless, efficient workflow. With their all-natural cleaning products, clients can be assured that their space is safe for children and pets. Interested patrons should book their next deep cleaning appointment with them today at https://www.vepoclean.com/hoboken-cleaning-service/