Hoboken NJ Home Cleaning: The 4 Most Overlooked Yet Dirtiest Spots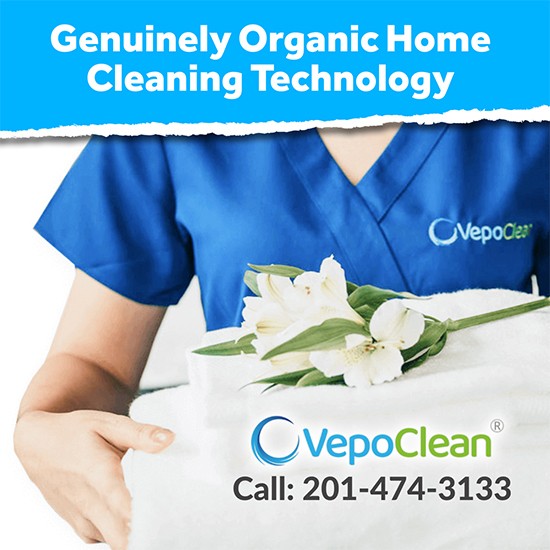 Like in other areas of the country, many Hoboken NJ homeowners take their time cleaning to and scrub away stains, sweep away dust bunnies and vacuum up debris and dander in and around thier homes, but all that effort doesn't eliminate the bacteria, dander, and other persistent allergens and debris hiding in nooks and crannies.
These Overlooked Spots in your Hoboken Home Cleaning Routine are likely Teeming with Nasty Things
These common areas are a breeding ground for germs, mold, and other dirty little secrets that keep your space from being fully sanitized. If you're wondering which areas in your home can harbor the most dirt, then the guide below should shed some light on the filthiest spots hiding right under your nose:
Door Frames
People often walk through doors without giving it a second thought, but the tops of its door frame actually hold the most soot, grime, and other forms of muck that have been accumulating for years. Seeing as they are often out of reach and sight, it's understandable how this part often goes unnoticed.
Curtains
Curtains may look visually appealing at first glance, which is why most would only wash it once there are obvious stains that pop out. However, it's home to thousands of dust, mold, pollen, and other dander that can trigger allergic reactions even when all the mess is invisible to the naked eye.
Shower Curtains
The bathroom is a safe oasis where people can wash away their toxins, but what about the dirt in your surroundings? The shower curtains often catch most of your soap scum, which can lead to a mildew infestation and a nasty build-up of bacteria. You wouldn't want to ruin your hygiene with something as seemingly harmless as your shower curtains, so be sure to give it a weekly wash.
Trash Cans
You may religiously take out the trash every day, but that doesn't mean the trash can is free from all the bacteria it left behind. There are foul liquids that can escape and food particles that attract a whirlwind of germs, so be sure to sanitize and disinfect the trash can daily.
The Bottom Line: Spotting the Dirtiest Areas that Need Thorough Cleaning in Your Home
"Taking the time to clean every inch of your home can be tiring and inefficient, especially if you only have yourself to take on a house cleaner's role" stated Boris Ostrovsky, director of home cleaning service VepoClean in Hoboken NJ and surrounding area. This makes hiring a professional cleaning company worth every penny as they have the tools and know-how to sanitize your home from floor-to-ceiling.
In a time when your health is at risk due to the current pandemic, investing in expert cleaners can pay you two-fold by ensuring your living space remains clean, sanitary, and properly disinfected.
Are You Looking for a Quality Deep Cleaning Services in Hoboken, NJ?
Dealing with an unkempt, dirty home can be physically and mentally draining, especially if you don't have the time to squeeze in some chores in your busy schedule. For homeowners who don't have the time to maitain all a routine cleaning of all areas including these overlooked spots, hiring an affordable and reputable house cleaning service in Hoboken, should be considered an important consideration.
VepoClean Home & Apartment Cleaning Services Hoboken is the premier cleaning company in Hoboken New Jersey company that offers a genuinely healthy, immaculate approach to house and apartment cleaning that is synonymous with clean, healthy living for both residential and commercial clients. Serving the communities of Hoboken, Jersey City, North Bergen, Weehawken and the surrounding areas, they take pride in helping their clients keep their properties in the cleanest conditions possible.